The mission of the Peer Advising Group is to create a comfortable community to discuss and address concerns of first and second year PMB graduate students.
We provide ongoing advice as students navigate common and unique issues faced in the transition to graduate school. We facilitate connections with senior PMB graduate students and provide access to the myriad of campus and community resources to help new students face and resolve their concerns in a confidential and personalized manner.
Structure
The Peer Advising Group currently consists of eight graduate students representing both plant biology and microbiology doctoral programs.
Rita McCall 2nd year - MB
Helen Liu 2nd year - PB
Nicholas Karavolias 2nd year - PB
Lorenzo Washington 2nd year - PB
Heidi Wipf 5th year - PB
Neem Patel 2nd year - MB
Victor Reyes-Umaña 4th year - MB
Thien Crisanto 2nd year - PB
MB=microbiology; PB=plant biology
The group is advised and coordinated by Professor Arash Komeili and Graduate Adviser Rocio Sanchez.
The Graduate Student Peer Advising Group is not a replacement for faculty or staff advising, but rather a supplement. While it is important for a student to have a faculty mentor and staff adviser to provide guidance throughout the educational experience and doctoral training, peers can contribute to student success in ways that complement faculty/staff advising services.
The advantages of utilizing peer advising as a component in academic advising models include flexibility in delivery methods, peer-to-peer interaction and development of peer advisers. Peers may be better equipped to address certain aspects of advising than faculty mentors or staff members who serve as advisers. Peer advisers view the institution through a different lens than do faculty/staff and are more familiar with the graduate student experience. Likewise, peers can better relate to students' concerns, because they likely went through the same experiences. Because of their ability to relate, peer advisers can form personal connections with other students and facilitate peer interactions.
Confidentiality
First and second-year graduate students are encouraged to approach the graduate student peer advising group with any issues they would like to discuss. For some concerns, students may feel most comfortable when discussions with Peer Advisers remain confidential and such discussions are welcome. The Peer Advisers have received training in mentoring from Counseling and Psychological Services and are respectful of student confidentiality. However, there may be occasions when a problem arises that the peer adviser is not equipped to deal with. On these occasions, the peer adviser should discuss options with the student, for example, consulting someone inside or outside of the department for additional advice. It is up to the student to decide if it's OK for the peer adviser to share any identifying or situational information with any person being consulted.
Peer advisers should feel free to describe situations (in a general manner in order to get advice) to:
Head graduate advisers
Staff in the PMB Graduate Office
University Health Services
Other peer advisers
Head graduate advisers and staff in the PMB Graduate Office and/or University Health Services are here to support all students, including peer advisers. Peer advisers have a responsibility to report any information regarding potential harm to a student or potential harm to others by a student. If a student talks about harm to self or others the peer adviser should consult with Professor Arash Komeili, or Rocio Sanchez in the PMB Graduate Office. If the danger appears imminent, the peer adviser may consult first with Counseling and Psychological Services. 
Benefits and Roles for Peer Advisors
Benefits
Develop valuable communication skills and confidence speaking in front of others
Peer advisers develop skills such as leadership, time management, and organization
Be recognized as a student leader and positive role model
Gain a greater understanding of PMB and University-wide policies
Serve as a vital resource to your peers and enrich the lives' of others
Enhance your resume and develop important professional skills
Roles
Engage in PMB recruitment and retention programs
Provide information about PMB and university requirements, policies, and procedures
Make referrals to a wide cariety of campus services and resources
Provide general information about career services and career options
Participate or lead workshops in PMB
Participate in PMB Orientation Day and Department and/or GGM (Graduate Group in Microbiology) retreat
Respond to student emails
Liaise with PMB, GGM or other campus student groups and departmental committee representatives
Commit to one or two years of peer advising
Contact Us
Graduate student peer advisers are available via email and in-person. To contact a peer adviser please send an email to any of the peer advisers listed below. We will get back to you right away.
Rita McCall
2nd Year, Microbiology, Cox Lab
rita_mccall@berkeley.edu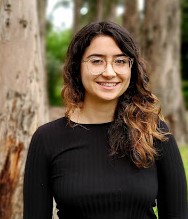 I study Mycobacterium tuberculosis (Mtb), a bacterium that kills around 1 million people every year and latently infects up to 1/4 of the world's population. Mtb has been co-evolving with humans for thousands of years. I'm interested in investigating the biological consequences of this co-evolution and using these insights to improve our ability to control tuberculosis infection.
When I'm not in lab you can find me eating Cheeseboard with fellow PMB-er Nicholas, running, hiking near the beach, making cookies, or talking about my unconditional love for Berkeley Bowl and whales.
As the first in my family to complete a traditional 4 year college degree and the first to go to grad school I've leaned heavily on my community to reach my academic goals. As a peer mentor, I hope to continue to build our PMB community so as to encourage open dialogue about our graduate school experiences and promote the success of all students. In my undergraduate and post-bac years I held a number of peer mentor roles including serving as a resident advisor and leading community building efforts among undergrad science students. Please reach out if you want to talk about any aspect of your graduate school experience, I'm ready to listen!
Heidi Wipf
4th Year, Plant Biology, Coleman-Derr Lab
hwipf@berkeley.edu
I am fascinated by the ways plants interact with, shape, and respond to their environment, particularly in concert with communities of microorganisms. With my research, I study how environmental and host factors shape the plant microbiome, where I am investigating the impact of agricultural soil management practices, heat stress, and host evolution on plant-microbe associations.
Outside of lab, I enjoy volunteering with various community and science outreach and communication organizations, writing, exploring the area's open spaces, music venues, and poetry and storytelling events, biking, running, practicing yoga, experimenting with baking and fermentation, and more.
I really appreciate all the people and effort that goes into making our department such a supportive and engaged community. Peer advisors helped me immensely with get my bearing and transitioning to life in grad school, and as a peer advisor, I want to welcome new grad students and offer similar support and encouragement.
Neem Patel
2nd Year, Microbiology, Traxler Lab
My research focuses on soil microbial communities and microbial physiology and metabolism. Generally, I am interested in how microbial communities are re-established following high-intensity forest fires. I hypothesize that a small, defined group of "pyrophilous" microorganisms will successively, predictably, colonize these post-fire soils. Currently, my aim is to understand how these early colonizers affect the fate of pyrolyzed organic matter and soil organic carbon essentially mediating long-term community re-establishment.
I like to use my free time to stay active, pursue creative endeavors and generally cultivate a life that makes me happy, feel positive and balanced. I enjoy running, yoga, biking, and hiking. I am currently working on building my photography portfolio and improving my website. I love to read! I enjoy anything from sci-fi, weird fiction, astrophysics, genetics, political and social philosophy and novels on race, identity and socioeconomics.
I chose to be a peer-mentor because I enjoy listening to others experiences, sharing mine and lending motivation and encouragement to my colleagues. I mentored through the NYAS Next-Scholars program for 4 years and thoroughly enjoyed that experience and would like to continue doing so.
Victor Reyes-Umaña
3rd Year, Microbiology, Coates Lab
My research projects focus on both environmental microbiology and synthetic biology. I am particularly interested in understanding how microbes aid in cycling elements through the environment and also developing technologies that enable the production of carbon-negative biofuels.
I am an avid cyclist, and often go out on short trips throughout the bay area. I also enjoy traveling and visiting new places. Beyond that, I enjoy learning about science in general. When I'm not doing any of those things, you might find me drinking Chardonnay with the one and only Hector Trujillo
My reason for becoming a peer mentor is to help others who have been out of school for an extended period to transition back into the rhythm of studying. I'm also the first in my family to start grad school and want to help those who may find themselves in a similar situation navigate the territory.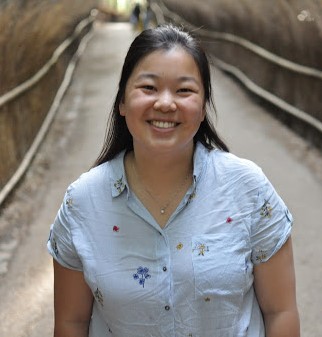 Helen Liu
2nd Year, Plant, Merchant Lab
I study the brighter side of things, photosynthesis. My research focuses on how trace metals, especially iron, affects photosynthesis by using the eukaryotic, green alga Chlamydomonas reinhardtii. Plants and oceanic algae are chronically iron-deficient due to iron's low bioavailability, and this can be felt throughout the food chain like decreased crop yields. Increasing our understanding of this can help increase crop yields in iron-deficient regions to bring us closer to a more food secure world.
When I have escaped from lab, you can find me roaming a farmer's market or Berkeley bowl and making my wallet hurt by buying plants. I enjoy drawing plants, growing orchids, reading non-fiction, and baking.
Starting a new life in the Bay Area and transitioning into grad school are challenging but exciting times. The help from the peer mentors made the downs in my life amazing again and the ups even better. As a first-generation US citizen and college student and once the only Chinese American at my undergraduate department, I know the feeling of not belonging or not fitting into a pre-defined mold. I want to create a welcoming environment to let everyone's uniqueness shine through.
Thien Crisanto
2nd Year, Plant Biology, Niyogi Lab
My research in the Niyogi lab involves altering the regulation of light harvesting and energy dissipation so that more energy can be used in photosynthesis. I work with microalga Nannochloropsis oceanica, a promising lipid source for biofuel production and human consumption.
In my free time I love to be creative and stay active. I play the guitar and sing, paint, and macrame. I'm a science nerd at heart and gush over astrophysics, lichen, and fungus.  I also love to practice yoga, hike in a forest, and beachcomb. At home I am mom to over 110 plants.
I chose to be a mentor because I love normalizing experiences and motivating others. As an upper division undergraduate I mentored freshmen students in the sciences. The experience was very fun and rewarding.
Nicholas Karavolias
2nd Year, Plant Biology, Staskawicz Lab
I work on crop plant physiology and developmental genetics in hopes of developing insights that will enable climate change adaptation in our food systems. I study stomatal development in monocots (mostly rice) and stomata engineering for drought stress improvement. Additionally, I work on understanding some of the nutritional aspects of cassava. Broadly my interests are in food crop improvement through genetic modification.
In my free time I enjoy trail running, hosting posh brunches, hiking places that are close vineyards, curating fashionable lewks, getting piggy backs from Lorenzo, and sharing Cheeseboard with Rita.
Life and grad school can definitely be challenging at times, but also joyous and super rewarding. In my role as a peer mentor I hope to assist in helping the new additions to PMB find a home and harness all the positivity our awesome department has to offer. As a first generation United States citizen and college student I have encountered the feeling of unbelonging in academic spaces.  With a little support from my peers I am constantly transcending the barriers imposed by a sometimes unwelcoming system. I hope to pay that love forward and help all find an academic community that celebrates their unique brilliance!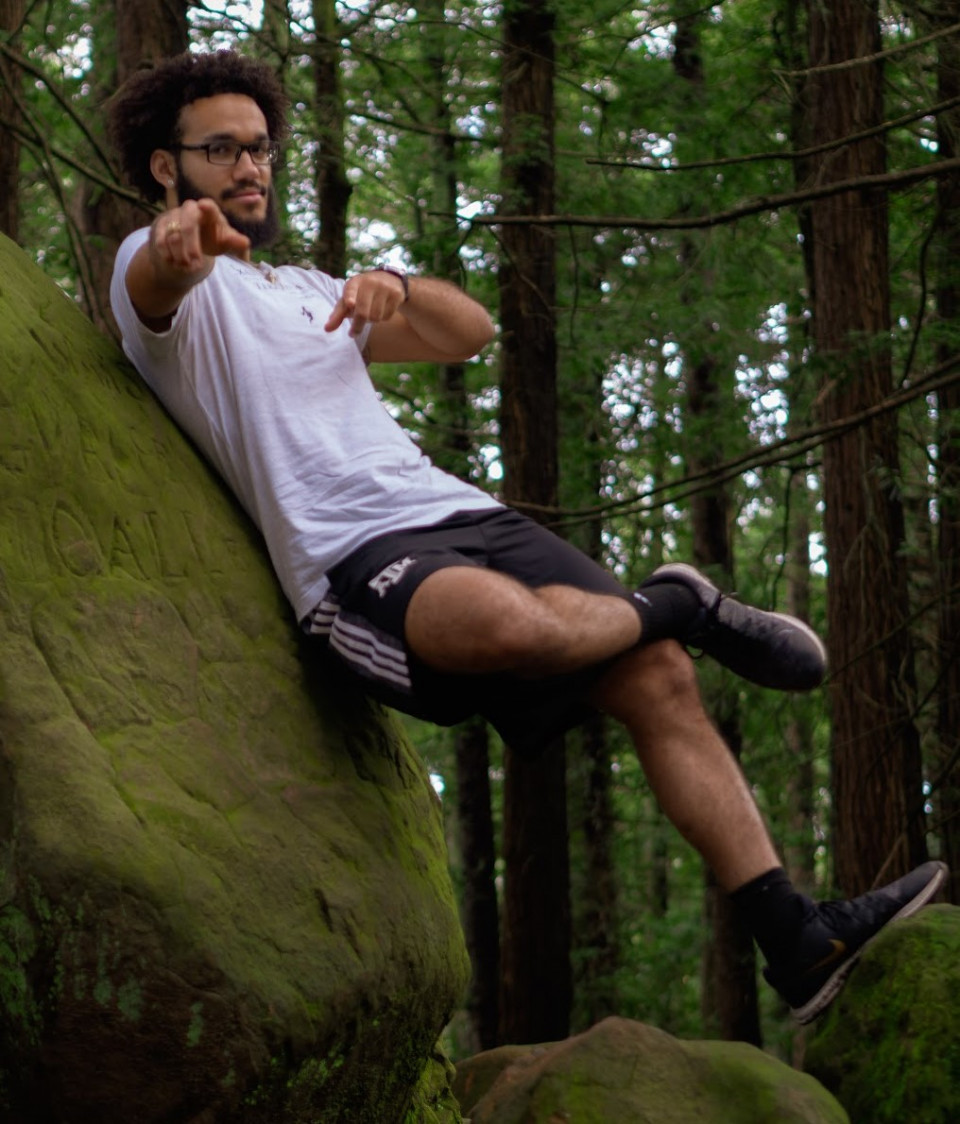 Lorenzo Washington
2nd Year, Plant Biology, Scheller Lab
I study symbiotic interactions between host plants & beneficial microbes, specifically arbuscular mycorhizzae & nodulating bacteria. AM symbiosis is theorized to be as old as land plants themselves, but our understanding of how plants form symbiotic relationships like these is still rudimentary compared to other fields. I'm working to help build a fundamental understanding so we can harness these processes & exploit the full potential of these relationships in our crops.
When I'm not in science mode I try & keep up with a few hobbies. I enjoy working on my photography, frequenting concerts, practicing Judo, & video games. It also won't take much to persuade me to go hiking or on a nice bike ride to one of the many scenic places nearby. I also am aspiring to turn my apartment into a greenhouse.
I wouldn't be here or have much skill in the sciences if it wasn't for multiple different support networks, friends, & mentors along the way. I love to help provide that for others, because a little help can go a long way. Always down to talk, listen, or just be there to decompress to!
Graduate Adviser

Rocio Sanchez

510.642.5167

 

Head Graduate Adviser

510.642.2217