The application submission deadline is December 1st, 2023 by 11:59pm Eastern Time (ET).
The information on this page applies to both of our graduate programs. For specific information on each program, please visit: 
Interdisciplinary Research and Superb Facilities
Research topics include Ecology and Evolution, Genetics and Development, Host-Microbe Interactions, Genomics, Physiology and Biochemistry, Biophysics and Computational Biology.
Our students have the freedom to experiment, explore diverse research interests and decide on a faculty adviser through the rotation program.
Students can perform lab rotations with any faculty member in PMB or the Graduate Group in Microbiology.
Our students can perform research under the joint mentorship of two faculty members.
There is ready access to important research technologies, including the Computational Genomics Resource Lab (CGRL), mass spectrometry facility, light and electron microscopy centers, nucleic acid and protein sequencing facilities and nuclear magnetic resonance facilities.
The Li Ka Shing Biomedical and Health Sciences Building opened in 2012.
The Energy Biosciences Building opened in 2012 to house the Energy Biosciences Institute, which is dedicated to bringing green solutions to the energy sector. Its director is a PMB faculty member.
Extensive greenhouse facilities and staff to support plant research and field space for agricultural research.
Students have the opportunity to conduct their PhD research on the Berkeley campus as well as in LBNL/JBEI labs and at the PGEC, all world-renowned research institutions. Learn more about our affiliates here.
Program Rankings
The Department of Plant & Microbial Biology (PMB) is ranked in the top group (1-10) of international doctoral programs by the US National Research Council and in 2020 US News ranked our Department #1 in Plant Biology and tied for #2 in Microbial Biology.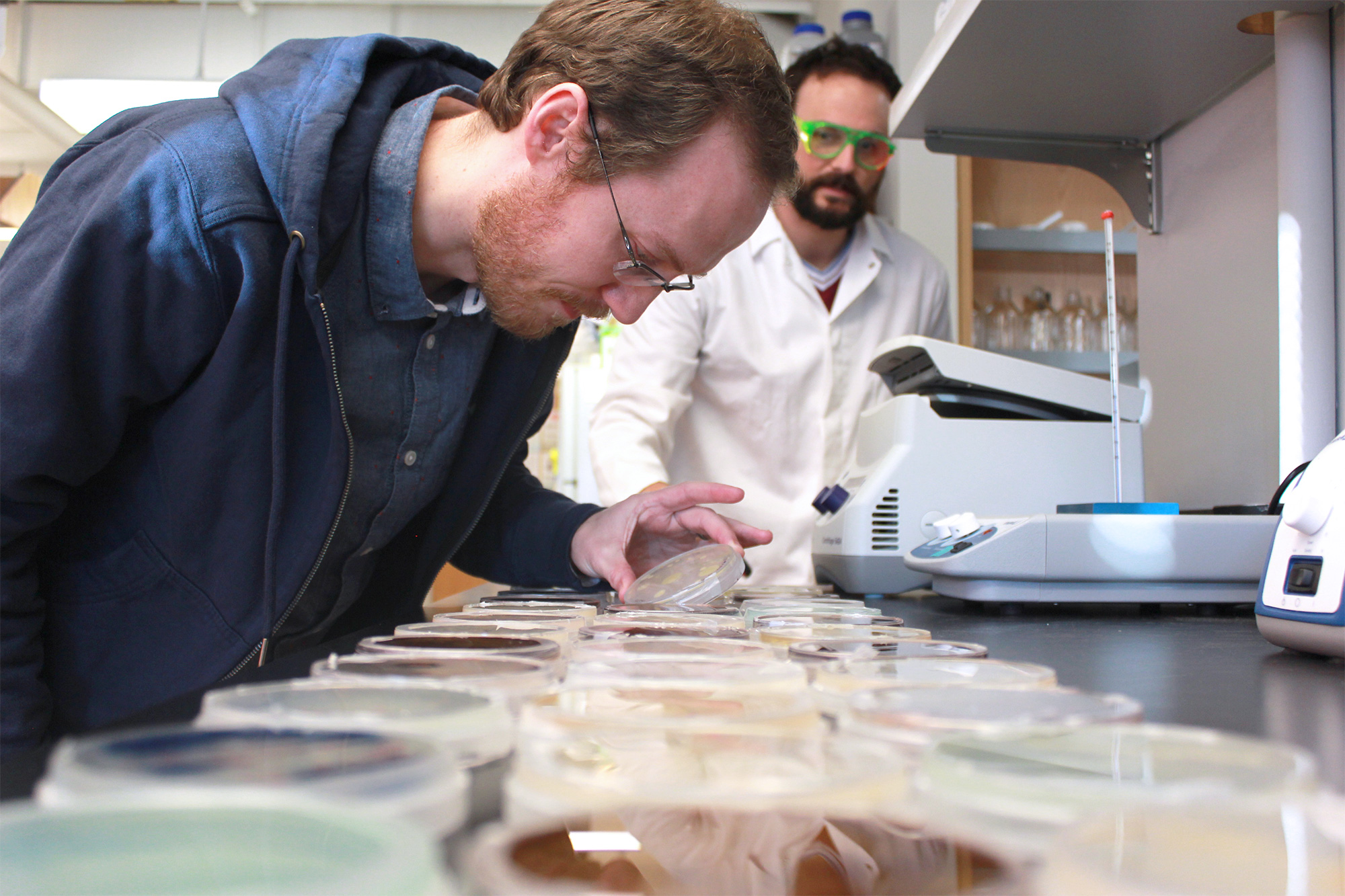 Teaching and Public Service
The department offers outstanding graduate programs to students interested in a Ph.D. in Plant Biology or Microbiology. We conduct one admission review per year for admission to the fall semester.  We do not admit students seeking a master's degree.
We are dedicated to providing professional training opportunities for students, including the chance to practice presentation skills, hone writing abilities, receive coaching for NSF fellowship applications, and teaching courses to undergraduates.
Our graduate students make broader impacts on campus and in the community via diverse organizations and programs, such as Bay Area Scientists in Schools, the Be-A-Scientist program, Expanding Your Horizons, Oakland Math & Science Outreach, Beyond Academia, the Society for the Advancement of Hispanics/Chicanos and Native Americans in Science, Cal Day, and many more.
Berkeley is a national leader in preparing graduate students for teaching. Professional development opportunities include a teaching conference, online ethics courses, workshops, a discipline-specific pedagogy course, and a teaching certificate program.
Our graduate students bring talent, enthusiasm, and excellence to teaching Berkeley's undergraduate students in a variety of biology courses.
Berkeley and the Bay Area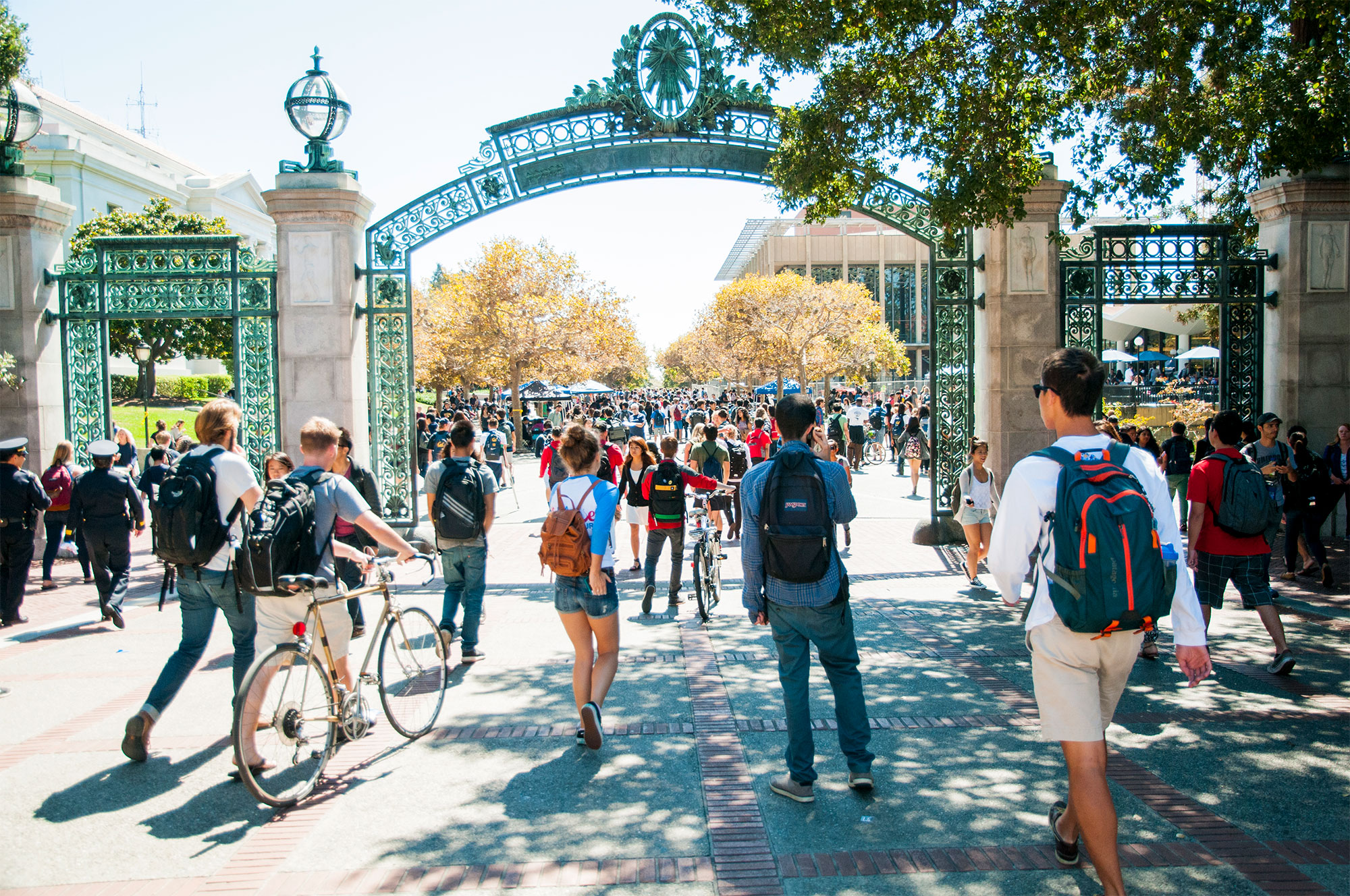 Berkeley is a vibrant, urban community surrounded by parks and open space.
Berkeley has a wide variety of restaurants, delis, cafes, bakeries and breweries serving up some of the best food and drinks in the Bay Area.
Berkeley is minutes away from many Bay Area points of interest. We are 20 minutes from San Francisco; two hours from Monterey Bay; and one hour from Napa. Berkeley is also a great jumping off point for the  Sierra Nevada, beaches, Wine country, numerous hiking trails, Point Reyes National Seashore, and much more.