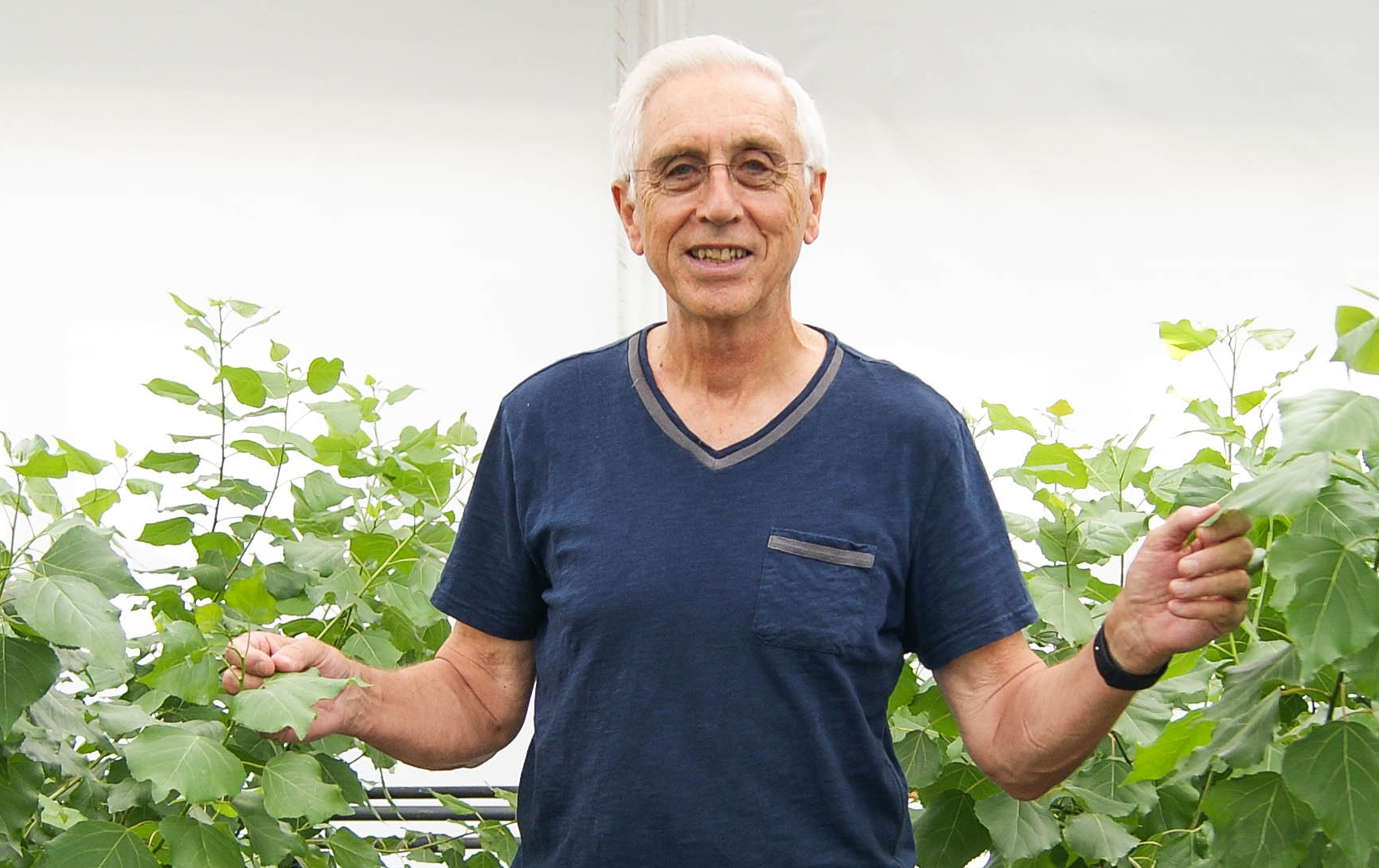 Norman Terry, a longtime professor of plant and microbial biology with more than 50 years of service to UC Berkeley, passed away on February 12. He was 82. 
Born September 5, 1939 in Kent, England, Terry earned a bachelor's degree in botany at the University of Southampton, and a master's and PhD in plant physiology from the University of Nottingham. His early research focused on the physiology of the sugar beet, work that kick started his career at UC Berkeley.
Terry joined the Department of Soils and Plant Nutrition as an assistant specialist in 1968, working on a USDA-funded research project studying the formation, translocation, and accumulation of sucrose in the sugar beet. 
He was appointed assistant professor of environmental plant physiology in 1972, and later achieved the ranks of associate professor and professor in 1978 and 1984, respectively. He actively maintained research scientist positions at Berkeley's Agricultural Experiment Station throughout his academic career.
Terry's research focused on the physiology and biochemistry of environmental stresses on plants, as associated with water, salinity, mineral nutrients, and toxic heavy metals. Since 1989 his research has focused on phytoremediation, the use of plants to clean up contaminated soil and water.
"As the field of plant nutrition evolved, he became a pioneer in the field of phytoremediation," said Professor Emerita Zinmay Renee Sung, one of Terry's colleagues. "He had been teaching plant physiology and environmental plant biology steadfastly and worked until a couple of years ago when he retired. He will be sorely missed."
While at Berkeley, Terry developed methods for using constructed wetlands to remove selenium and toxic heavy metals from agricultural and industrial wastewater and pioneered research into the development of genetically engineered plants for phytoremediation. Lewis Feldman, professor of plant biology, said Terry was regarded by colleagues as being "among the top scientists in the world in the field of phytoremediation."
Terry authored over 265 research publications, obtained three patents, and co-edited the book Phytoremediation of Contaminated Soil and Water. He regularly shared his findings and work on phytoremediation and environmental plant biology overseas, delivering lectures or leading seminars at international conferences and symposia.
In addition to his work in the lab, Terry co-taught Plant Biology 135 (Physiology and Biochemistry of Plants) and Plant Biology 180 (Environmental Plant Biology) with Professor Tasios Melis. An enthusiastic presence in class, students remembered Terry as an organized, knowledgeable instructor who incorporated real-world examples, practical applications, and personal stories and anecdotes into his teaching. They appreciated the fact that he was very fair and passionate about interacting with students.
He had a lifelong passion for France and French culture, first visiting the country at the age of 17. Terry began collaborating with scientists at the National Institute of Agricultural Research (INRA), a French research institute focused on sustainable agriculture and environmental science, in 1999. He returned to France and INRA several times throughout the early 2000s, even spending a sabbatical year conducting research with INRA scientists in Versailles.
Terry retired in July 2020, after 52 years of service to UC Berkeley. He is survived by his wife Lynn ShuiChi Terry, his children Adam, Danielle, and Matthew Terry, and his grandchildren Philip and Griffin. He is also survived by his two stepdaughters, Peilin Chou Almeraz and Jean Kronson, and their children Mia, Gabriel, Hayden, Bailey and Aaron. 
A memorial service will be held on Sunday, March 6, at 10 a.m. at the UC Berkeley Faculty Club Glade. Friends and colleagues who would like to attend are asked to RSVP by emailing normanterrymemorial@gmail.com.
In lieu of flowers, gifts in memory of Terry may be made to the Plant and Microbial Biology Graduate Student Support Fund. Please specify that your gift is being made in honor of Norman Terry and notify the family at normanterrymemorial@gmail.com.