by Sarah Yang, Lawrence Berkeley Lab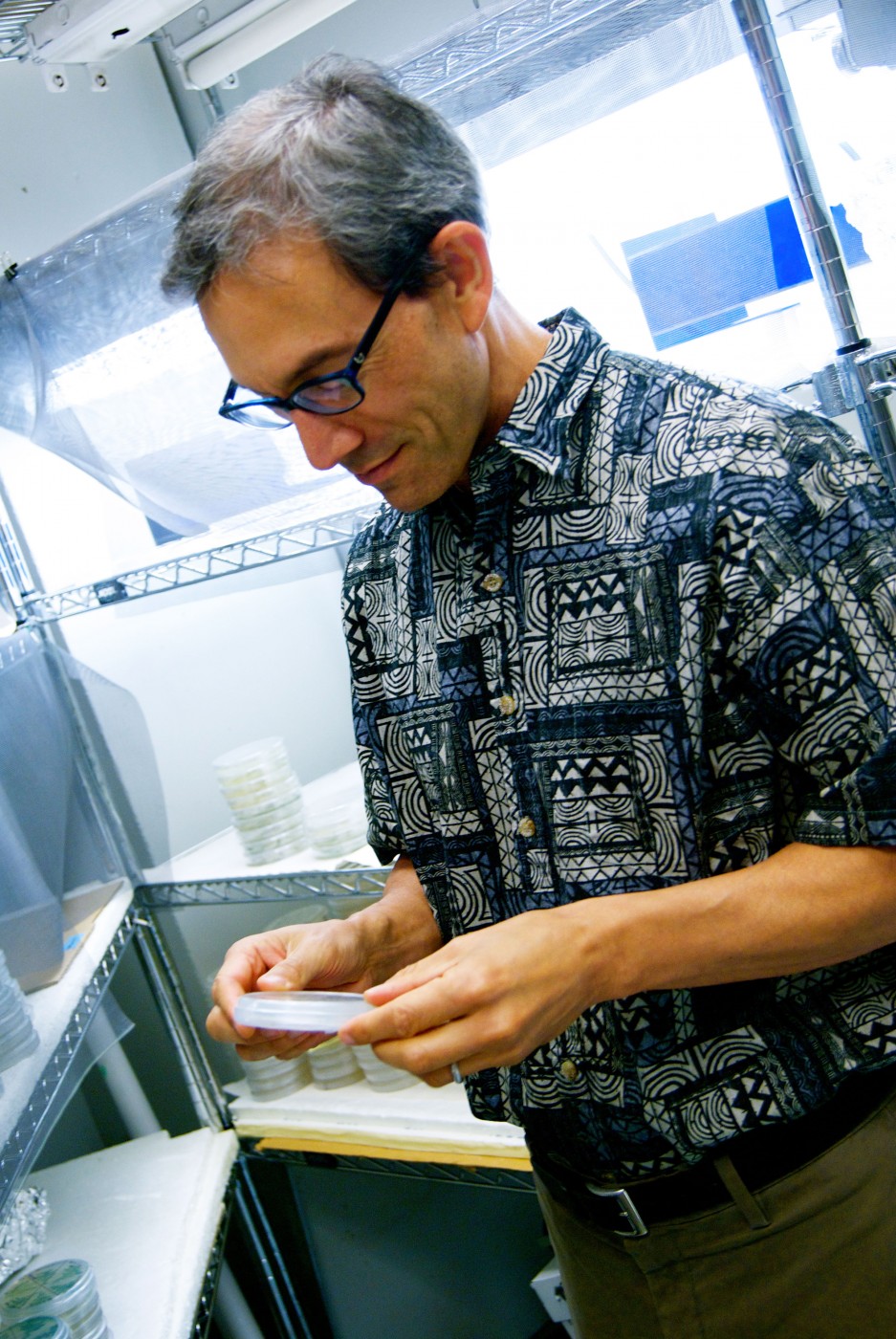 The team of scientists, led by researchers in the Department of Plant & Microbial Biology (PMB) and the Lawrence Berkeley National Laboratory (Berkeley Lab) in collaboration with the University of California, Los Angeles, recently published their work in the Proceedings of the National Academy of Sciences.
The work was conceived of and developed at Berkeley Lab by Krishna Niyogi, chair of PMB and faculty scientist at Berkeley Lab.
"This genome will be an important resource to develop renewable and sustainable microalgal biofuels to facilitate clean energy and a cleaner environment," said study lead author Melissa Roth, a postdoctoral researcher in Niyogi's lab. "Algae absorb carbon dioxide and are intrinsically solar-powered by photosynthesis, but C. zofingiensis has an added benefit in that it can be cultivated on non-arable land and in wastewater."
Niyogi also pointed out that C. zofingiensis is a natural source for astaxanthin, an antioxidant derived from dietary algae that gives salmon its pinkish hue. In algae, astaxanthin is thought to provide protection from oxidative stress.
Read More:
nature.berkeley.edu/news/2017/05/sequencing-green-alga-genome-provides-blueprint-advance-clean-energy-bioproducts