By Julie Gipple, College of Natural Resources
As a professor in the Department of Plant & Microbial Biology at UC Berkeley, Melis recalled his seminal undergraduate experience. He wondered if CNR students who pursue similar undergraduate research opportunities could be formally recognized for their efforts. Melis proposed the idea of honors research and recognition to the CNR faculty committee on courses and curricula, and during the 1995-96 academic year the CNR Honors Research Program officially enrolled its first student.
To participate, undergraduates with a UC GPA of 3.6 or higher complete 8 units of a departmental honors research course, conduct a year-long independent research project overseen by a CNR faculty mentor, and write an honors thesis on their research. Finally, students formally present their work and answer audience questions during a 2-day Honors Research Symposium held at the end of each term.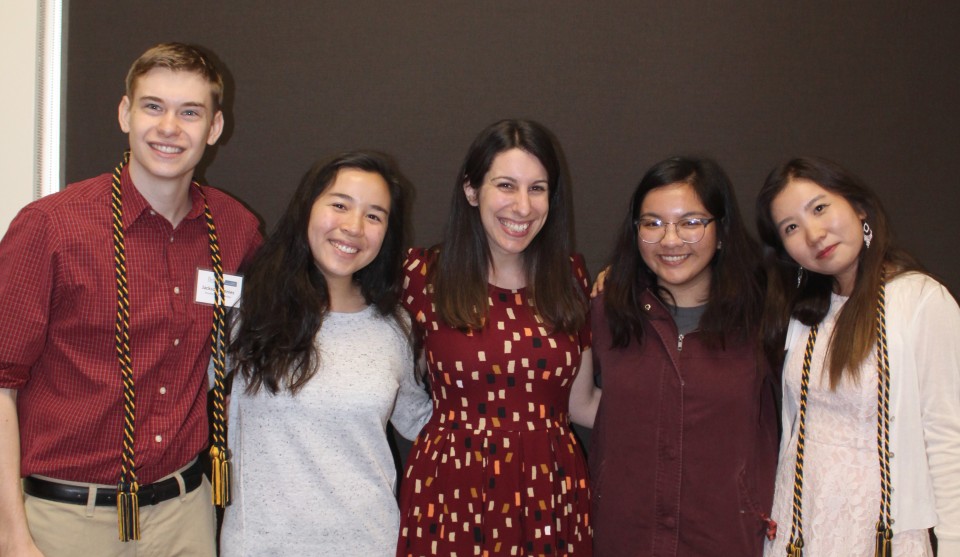 Professor Melis has served as chair of the symposium and coordinator of the program since its inception, and to date, over 640 CNR students have successfully completed the program requirements. In his name, CNR awards the Melis Medal to the best student presentation delivered during each day of the culminating event.
Beyond the certificate they receive and the honors status awarded them upon graduation, Melis comments, the program enhances the undergraduate experience for students, who receive their degree better-prepared for careers in both academic and industrial research settings. He also stresses the importance of learning to present to a broadly-based audience and to be able to answer unanticipated questions on one's own research. "This is something all of us have to do in our research careers, but it is not innate; it needs to be learned" he says. "We are proud to be able to give to our students the opportunity to learn and practice this at the start of their scientific career."
Read More:
nature.berkeley.edu/news/2017/05/cnr-honors-research-program-thanks-faculty-founder-anastasios-melis