Professor John D. Coates to lead public/private consortium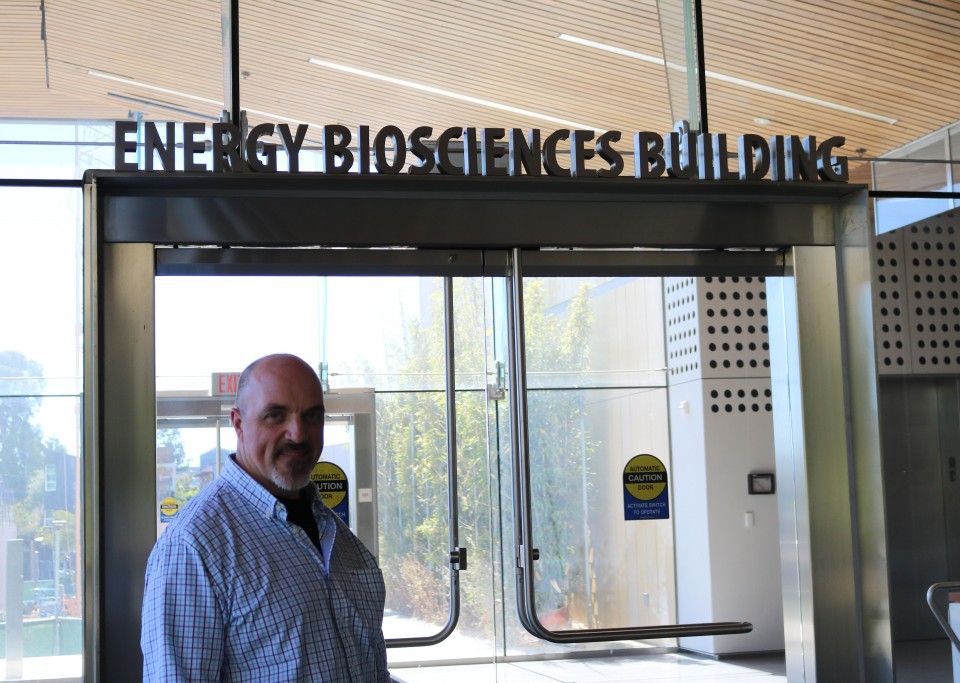 John D. Coates, professor of microbiology in the Department of Plant & Microbial Biology at UC Berkeley, has been named the new director of the Energy Biosciences Institute (EBI) at UC Berkeley.
The EBI, one of the largest public-private partnerships in the world, was created to apply advanced biological knowledge to the area of bioenergy development.
Coates succeeds Professor Chris Somerville, former director of the EBI.
Coates said his goals for the organization, which is a part of the UC Berkeley campus and managed by UC, are to rebuild the funding base and expand the institute research focus beyond biology to encompass new discoveries in renewable energy technology based on novel chemistry, physics, and geochemical research.
Research
The Coates Lab focuses on environmental microbiology, applied microbiology and bioremediation. Lab researchers investigate removal of radioactive toxic metals, carcinogenic petroleum-based hydrocarbon contaminants and toxic munitions byproducts from the environment.
Recently, researchers in the lab identified dominant groups of bacteria that can transform perchlorate wastes into innocuous chloride, isolated and characterized more than 40 such bacteria, and identified the common biochemical pathway and genetic systems involved.
The lab also focuses on environmental microbiology, specifically applied microbiology and bioremediation to clean up pollution and research environmentally friendly approaches to technology and oil extraction.
Coates also holds a number of patents in the area of bioremediation.
Background
Coates earned his Bachelor's degree in biotechnology at Dublin City University and his Ph.D. in Microbiology from University College Galway, Ireland. He has been a professor at UC Berkeley since 2002.
Coates consistently receives high marks from students for his teaching style, including one student who said, "(Coates' class is) easily the most interesting class I've taken. Professor Coates is a great lecturer and is very helpful. He's an expert on what he's teaching and gives a great history of the field for the papers discussed."
In addition to his faculty appointment at UC Berkeley Coates is also a Senior Faculty Scientist in Earth & Environmental Sciences at Lawrence Berkeley National Lab.
Links
Contact
Professor of Microbiology and Academic Director,
Energy Biosciences Institute
Energy Biosciences Building
Room 312G
University of California, Berkeley
2151 Berkeley Way, Berkeley, CA 94704
Senior Scientist
Earth Sciences Division
Ernest Orlando Lawrence Berkeley National Laboratory
Berkeley, CA
Tel.  (510) 643-8455
Cell  (925) 457-6680
Fax   (510) 642-4995
Skype  jdcphone
e-mail.  jdcoates@berkeley.edu 
http://coateslab.berkeley.edu/