Awarded to outstanding graduate students in the department

The Arnon and Kase Graduate Student Fellowships Committee recently selected two graduate student applicants to receive the prestigious Arnon and Kase Fellowships for the 2016-2017 academic year.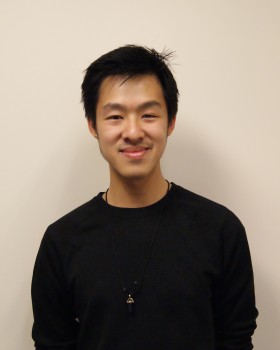 Grady Pierroz, a joint student in the Coleman-Derr / Lemaux Labs, and Thai Dao, a student in the Fletcher Lab, will each receive a stipend and payment of university fees in support of their graduate education.
The Arnon Fellowship was established to support PMB graduate students pursuing research in plant biology. It is bestowed annually in the name of the late Professor Daniel I. Arnon, an internationally acclaimed pioneer in photosynthesis and plant biochemistry, who served as a faculty member at UC Berkeley for nearly 60 years. 
The Grace Kase Fellowship honors Grace Kase, whose husband Harry Tsujimoto had a long and successful affiliation with UC Berkeley. Kase's benevolence is responsible for the Buchanan and Tsujimoto endowed lectures in addition to the support provided for this fellowship.
Links: