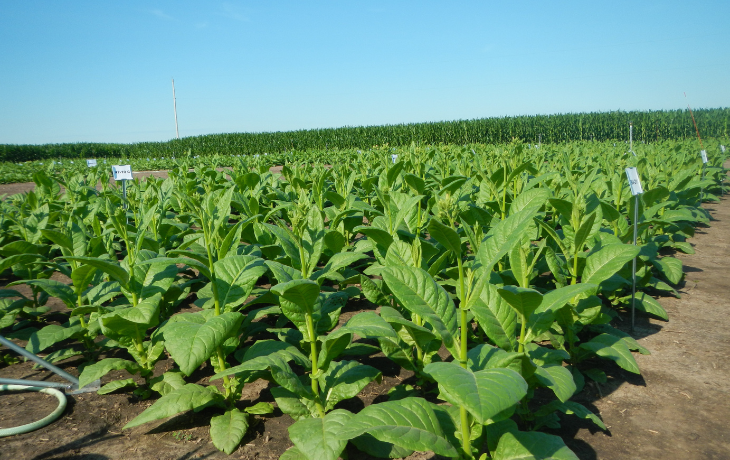 A multi-institution effort to improve the photosynthetic potential of agricultural crops—allowing for increased plant growth and crop yield—has been awarded $34 million in grant funding from Bill & Melinda Gates Agricultural Innovations (Gates Ag One).
The award will support Realizing Increased Photosynthetic Efficiency, or RIPE, an international research project to increase global food production led by the University of Illinois, Urbana-Champaign with collaborators at UC Berkeley. The project was originally funded in 2012 by the Bill & Melinda Gates Foundation, the U.S. Foundation for Food & Agriculture Research, and the U.K. Foreign, Commonwealth & Development Office.
RIPE researchers have pursued the theory that the process of photosynthesis in crops could be engineered to increase productivity. Earlier this year, the RIPE team proved that multigene bioengineering of photosynthesis in altered soybean plants could increase the efficiency of photosynthesis, resulting in greater yields without loss of quality.
The new grant will expand on this work over the next four years, accelerating progress to increase the photosynthetic efficiency of cowpea and soybean.
"Cowpea is a major vegetable protein source for smallholder farmers in Africa," said RIPE project member Krishna Niyogi, a professor in the Department of Plant and Microbial Biology (PMB).  PMB graduate students and staff involved in the project include Dhruv Patel-Tupper, Nina Maryn, Armen Kelikian, and Anna Leipertz.
"We'll also focus on African cultivars of soybean, a rapidly developing protein and oil source on the continent," Niyogi added.
The RIPE project is directed by Steve Long, Ikenberry Endowed University Chair of Crop Sciences and Plant Biology at the University of Illinois, with partners from the Australia Commonwealth Scientific and Industrial Research Organisation; Lancaster University; the University of California, Berkeley; the University of Cambridge; the University of Essex; and the U.S. Department of Agriculture, Agricultural Research Service.
Read More