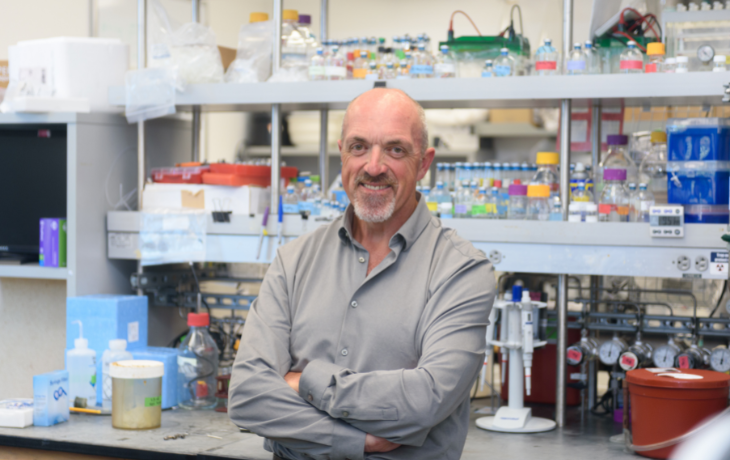 Congratulations to John Coates, a professor in the Department of Plant and Microbial Biology (PMB) and director of the Energy and Biosciences Institute (EBI), for receiving the 2023 Environmental Research Award from the American Society for Microbiology (ASM).
The ASM Awards and Prize Program recognizes microbiologists for their outstanding contributions to the microbial sciences through research, education, and leadership. ASM cited Coates for improving our understanding of microbes in the environment—including in aquatic, terrestrial, and atmospheric settings.
Coates' research seeks to balance society's need to provide environmental protection while maintaining stable economic growth. His laboratory currently focuses on several aspects of microbial phosphorous redox cycling, carbon sequestration, and synthetic biology with the goal of enhancing the bioeconomy in an effort to find scalable alternatives to unsustainable practices and climate change.
In addition to his roles at PMB and EBI, Coates has co-founded four startups and is a senior faculty scientist in the Environmental Genomics and System Biology Division at Berkeley Lab.
Learn more about the award at the ASM website.