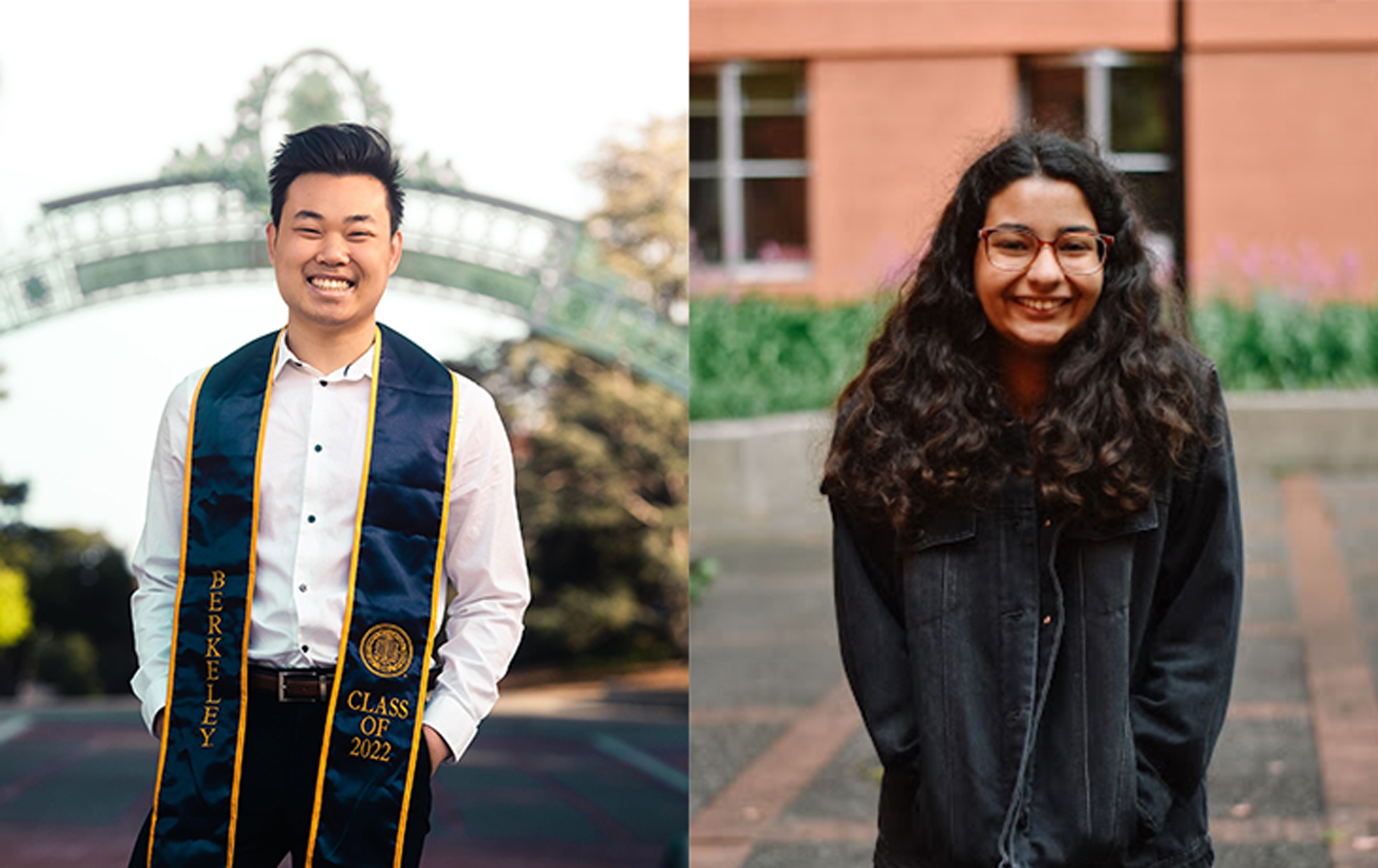 Graduating PMB students Kenneth Trang and Nada Lamie
Congratulations to graduating seniors Nada Lamie and Kenneth Trang, 2022 award recipients in the Department of Plant and Microbial Biology. Each student was recognized for excellence in undergraduate education and their contributions to the UC Berkeley community.
Both students are recognized with departmental major citations—Lamie in Plant Biology and Trang in Microbiololgy. The departmental major citation awards are supported by an endowment made in Dr. Shibo Zhang's name in support of excellence in undergraduate research and education. Dr. Zhang was a postdoc in the Lemaux lab who passed away in 2007.
Trang is also recognized as the PMB department citation award winner.
Lamie, a genetics & plant biology and Egyptian art & archaeology double major, helped establish and lead Planty Social, the new undergraduate plant biology club, and taught the popular "Fruits of the World" DeCal course offered through PMB for several semesters. She worked in the lab of Environmental Science, Policy, and Management Professor Timothy Bowles, and completed a senior honors thesis titled "Egypt Eats: A Study of Egyptian Foodways Through Time."
Trang, a microbial biology major, studied the C. elegans microbiome as a researcher in the lab of Integrative Biology Professor Michael Shapira and helped curate mistletoe plant parasites at the university herbarium.  He also served as lead peer adviser in the Office of Undergraduate Research, where he assisted undergraduates with applying to the Undergraduate Research Apprentice Program and Summer Undergraduate Research Fellowships.