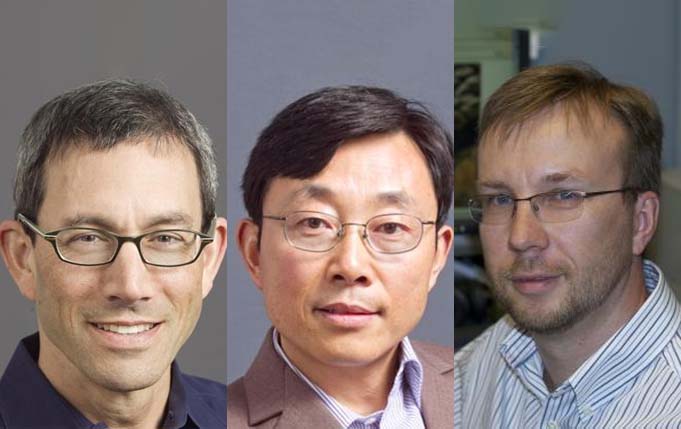 Left to right: Professors Kris Niyogi, Sheng Luan, and Igor Grigoriev
Three faculty in the Department of Plant and Microbial Biology appear in the Clarivate Highly Cited Researcher 2021 list. They have produced multiple highly-cited papers ranking in the top 1% by citations for field and year in the Web of Science.  
Professor Krishna Niyogi's research focuses on genetic approaches to the regulation of photosynthesis and photoprotection.
Professor Sheng Luan, chair of the department,  focuses his research on plant responses, specifically calcium signaling, to the environment. 
Igor Grigoriev is an adjunct professor and the program head of the JGI Fungal Genomics program. His research focuses on computational biology and fungal and algal genomics.
Learn more about the list on the Clarivate website.