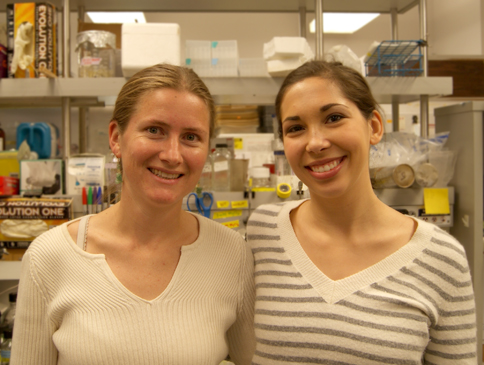 A Supportive Environment
We offer the Genetics and Plant Biology and Microbial Biology majors to undergraduates.
Coursework at PMB, which can be used as a foundation for medical school application and many other career options, is interesting and varied. Our small department provides a rich and supportive environment for learning.
Both majors lead to the Bachelor of Science Degree, and the concentrations available reflect the breadth of exciting research that is being done in our department. In addition, there are many opportunities for undergrads to do research and join our labs.
Please review all of the information below to get a full understanding of the rich and varied program we offer.
Undergraduate Research Video
Research Opportunities for Undergrads
Biology Scholars Program
Typical Courses for the Majors
College of Natural Resources Poster
Genetics and Plant Biology Major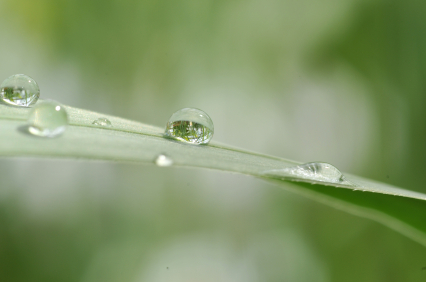 Plant Biology emphasizes the study of plants from the genetic to the organism. From oxygen to food to shelter to energy to shade, plants provide us with virtually everything we need to survive and thrive. There is important work for those who want to unravel the mystery of genes, teach the next generation of biologists or to devise ways to feed the world.
The new curriculum organizes the upper division electives into five concentrations:
Biotechnology & Bioenergy

Plant Diversity and Evolution

Plant Genetics, Genomics & Bioinformatics

Plant-Microbe Interactions

Experimental Plant Biology (design your own)
Microbial Biology Major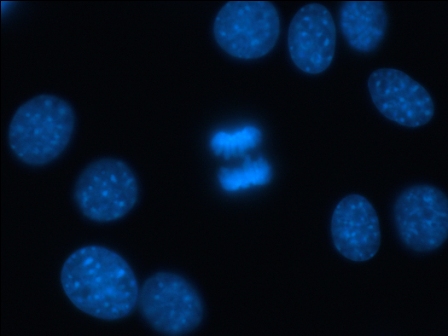 Microbial Biology focuses on microscopic life, the bacteria, viruses and fungi that make up the majority of planetary biomass. They play fundamental roles in maintaining biosphere health by degrading environmental pollutants, supplying essential nutrients to other organisms and engaging in beneficial symbioses with higher organisms. With microbial biology, you can apply to medical school, become a medical researcher, a bio-engineer or unravel the most diverse ecology on earth, the microscopic biome, and much more.
The curriculum organizes the upper division electives into five concentrations:
Host-Pathogen Interactions
Evolution/Computational Microbiology
Ecology & Environmental Microbiology
Microbial Biotechnology
General Microbiology (design your own)
Selecting a Major
When you apply to UC Berkeley you will be required to select a college in which to enroll, and you may also indicate a major. (Junior transfer students are required to select a major at the time of application.)
You are encouraged to apply directly to a major, but if you need time to decide which of our majors is best for you, you may also select the College of Natural Resources' undeclared option.
The benefit of applying directly to one of our majors is that if you are admitted and accept the offer of admission, you will start your first semester under the department you wish to graduate in. Declaring your major will not, however, give you any special advantage. All students who apply will be evaluated based on their application and not the particular major selected.
If desired, you may be able to change to a different major within the College of Natural Resources. Changing to a different major outside of the College takes a bit more work as each of the colleges and majors have different requirements that you need to fulfill. Thus, it is important that you apply to the college in which you believe you will eventually declare a major.
Requirements
The lower-division requirements for a Microbial or Genetics and Plant Biology major include general biology, chemistry, physics, mathematics and statistics. The upper-division requirements include the core requirements and science electives. Both Microbial Biology and Plant Biology have four concentrations each, or students can design their own concentration (Experimental Plant Biology or General Microbiology).
Campus-wide requirements remain the same for microbiology and plant biology. For detailed information, please refer to the Plant Biology Major Requirements or the Microbial Biology Major Requirements.
Find out more detailed information at Undergraduate Admissions Procedures at UC Berkeley.
For a detailed look at the Genetics and Plant Biology major please visit guide.berkeley.edu/undergraduate/degree-programs/genetics-plant-biology
For a detailed look at the Microbial Biology major please visit http: guide.berkeley.edu/undergraduate/degree-programs/microbial-biology
Research
In the Lab
The Department of Plant & Microbial Biology conducts groundbreaking research in the field of microbial and plant biology. We offer many opportunities for students to get involved in research:
These are just some of the ways undergraduates can get involved in research. Students can contact their advisors for advice on obtaining a research position.
Careers
Our majors prepare students for many careers. Both programs closely follow the course requirements for many professional schools, including most medical school and other health science programs.
We also prepare students for graduate school in a number of fields. If you want to work right after school, you'll find that the experience you gain in laboratory research and the challenging courses you have taken will be invaluable on your resume. 
Advising
Primary advising of undergraduate students for both Plant and Microbial Biology majors is managed by the College of Natural Resources Instruction and Student Affairs, 260 Mulford Hall.

Advising Hours: Monday–Friday, 9 a.m.–noon and 1 p.m.–4 p.m.
Contact: (510) 642-0542 or cnr_teaching@berkeley.edu.
Faculty advisors are also available to advise undergrads regarding major choices, individual courses, research and career opportunities in the field of Plant & Microbial Biology.
Interim Undergraduate Advisor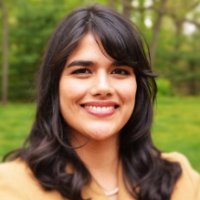 Patricia Helyer
260 Mulford Hall Berkeley, CA 94720-3100
510 642-0542| fax: 510 643-3132
Office Hours are MTuThF 9-noon, M-F 1-4p
To sign up for an appointment with me, go to: phelyer.youcanbook.me
Faculty Advisors
The Faculty Undergraduate Advisors are Associate Professors Mary Wildermuth for GPB and Kathleen Ryan for Microbiology.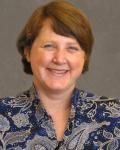 Mary Wildermuth, GPB advisor, has drop-in office hours available this semester and undergrads are invited to stop by:
Wednesdays
4-5 pm
Koshland Hall #221
mwildermuth@berkeley.edu
Kathleen Ryan 

Koshland Hall #251A
krr@berkeley.edu
510-642-5559
For detailed information about Admissions Procedures at UC Berkeley please visit the UC Berkeley Undergraduate Admission website.
Parents
UC Berkeley and the College of Natural Resources are especially dedicated to providing resources and information to parents of continuing and prospective students.
At PMB, our outreach to parents as well as current and potential donors is managed by the College of Natural Resources. The College works closely with parents, alumni, students, faculty and staff to put together a number of great events and opportunities throughout the year.
In addition, CNR has a wonderful Advisory Board which assists college leadership in guidance for the future.
For more information, and to learn how you can help with the continuing mission of the College of Natural Resources, please visit the College of Natural Resources Parent Page.
FAQs
Q: How do I apply to PMB?
A: Consult the UC Berkeley Undergraduate Admissions site, which handles undergraduate admissions for the Department of Plant and Microbial Biology. Potential students should apply to the College of Natural Resources and list either Plant Biology or Microbial Biology as their intended major.
Q: Who can I talk to about the undergraduate program?
A: Contact our advisors anytime via email, by phone, or dropping by during office hours.  It is important to meet with an undergraduate advisor early and regularly. Undergrad staff advisor for all incoming PMB students is Jennifer Halpert, 260 Mulford Hall, Berkeley, CA 94720-3100;  (510) 642-4249; jhalpert@berkeley.edu. Make an appointment to meet with Jennifer Halpert: jhalpert.youcanbook.me
Faculty advisors also are available and happy to talk with you about academic and career goals:
Associate Professor Mary Wildermuth (Genetics and Plant Biology) drop-in hours Wednesdays, 4-5 pm, Koshland Hall #221; mwildermuth@berkeley.edu
Associate Professor Arash Komeili (Microbiology)drop in hours Tuesdays, 10-11 am, Koshland Hall #261A komeili@berkeley.edu 510-642-2217
Q: Do I have to decide on a major before applying?
A: Not necessarily – freshmen in their first year are not required to declare a major, although they must select one by the end of the fourth semester. Junior transfers select their majors when they apply for admission to the university, and are reviewed based on their preparation for that specific major. Forms for declaring a major are available in the Office of Instruction and Student Affairs, 260 Mulford Hall, and must be signed by the advisor for the major in question.
Q: How do I decide my major?
A: To declare or switch majors, you must meet with the major advisor whose major you wish to declare. Bring the change of college or major form to the meeting so that the advisor can help you plan your schedule. Once you have obtained their signature and completed the form, you may submit it to the student affairs office in 260 Mulford.
Q: How do I switch into PMB from another college on the Berkeley campus?
A: Students wishing to declare Plant Biology or Microbial Biology from another UC Berkeley college should contact our undergraduate advisor,  Jennifer Halpert. Bring a copy of your unofficial transcript, so that the undergraduate advisor will be able to plan out a program of study. Change of College, Major, or Curriculum Petitions are available at the Office of Instruction and Student Affairs, 260 Mulford Hall. Some majors have a formal application process, so it's a good idea to meet with an advisor from your desired major.
Q: Once I've declared a major, may I change it, or am I locked in?
A: Students are not locked into their initial choice. Many of the major programs have similar lower division requirements, and changing majors during the first two years generally creates no difficulties.
Q: If I am enrolled in PMB, will I be able to take courses from other colleges or departments?
A: Yes – all students at UC Berkeley take an assortment of courses provided by many departments on campus.
Q: Can I have both a College of Natural Resources and an Letters & Science major?
A: Yes. To add another major from one of Berkeley's other colleges, use the simultaneous degree petition. Meet with your current major advisor and the advisor whose major you wish to add. After obtaining their signatures, submit the form to 260 Mulford. After CNR reviews the petition, it will be forwarded to your new college for final approval. It is important to remember that adding a simultaneous degree will make you subject to the rules for both of your colleges. Please see Declaring a Major - Simultaneous Degrees for more information.
Q: Is it possible to double major and/or minor and still finish in four years? What about studying abroad?
A: The key is meeting with your major advisor early to work out a plan that fits your goals. Many students pursue double majors, minors, or study abroad, but it is crucial to begin planning as early as possible.
Q: How can I declare a minor?
A: Begin by visiting the department offering the minor. Minor requirements differ by department, so make sure you are informed about the course requirements for the program that interests you. Students majoring in PMB can pursue any minor on campus; you are not restricted to just the minors in this college.
Q: How many classes should I take during my first semester?
A: 13 to 15 units during your first semester is a good amount.
Q: What are the deadlines to add courses, drop courses, and change grading options?
A: Some classes have an Early Drop Deadline (EDD) of the end of the second week -- these are listed on the Registrar's website. You may add and drop all other classes until the end of the 5th week of instruction. You may change your grading options to either pass/no pass or to letter grade until the end of the 10th week of classes. For a more comprehensive description of the deadlines and fees associated with them, visit the Registrar's website.
Q: Can I use one class to fulfill multiple requirements?
A: Certain classes may be used to simultaneously fulfill multiple requirements. For example, if a required course also happens to be an American Cultures course, you may fulfill both a major requirement and your AC requirement with that course. Major requirements must each be taken separately. If you are double majoring or pursuing a simultaneous degree, you may count no more than two upper-division courses towards both majors.
Q: How do P/NP classes affect my GPA?
A: Courses taken on a Pass/No pass basis are not factored in when calculating your GPA. A passing grade will give you course credit, while a no pass will give you none. All major requirements must be taken for a letter grade. Additionally, the number of P/NP units must be no more than one-third (33%) of your total units taken at UC Berkeley.
Q: What do AP, IB, and Community College classes count for?
A: AP and IB scores can count towards Berkeley units, and can also be used to fulfill certain requirements. The most common requirements students fulfill with AP and IB scores is the Reading and Composition requirement. For most other classes, it is best to talk with our advisors before electing to test out via test scores.If you have taken community college courses, you can check to see if they fulfill a Berkeley class by visiting Assist.
Q: Which classes do I take for pre-med?
A: Many of the lower-division requirements for Microbial Biology and Plant Biology fulfill medical school requirements. Berkeley's Career Center has a comprehensive guide to medical school that helps answer many questions pertaining to the pre-med track.
Q: What is the College of Natural Resources?
A: Plant & Microbial Biology is one of five academic departments within the College of Natural Resources. The College of Natural Resources (CNR) is one of 14 schools or colleges at UC Berkeley. For detailed answers to a variety of questions about applying to the College of Natural Resources, please visit the CNR FAQs.
To learn more about the majors, please refer to the Plant Biology Undergraduate Student Learning Initiative or the Microbial Biology Undergraduate Student Learning Initiative.