Welcome to the Microgarden
The microgarden is an algal and fungal culture collection initially established by Professor Ralph Emerson at UC Berkeley with the help of microgarden curator Robert Berman over 50 years ago. The collection currently houses around 650 diffferent strains of algae and fungi, and is used by researchers and classes across the UC Berkeley campus and by other academic institutions. 
Aims
To be a repository for fungal and algal specimens, and to be used as an interactive resource by classrooms and researchers to observe biological phenomena in living organisms.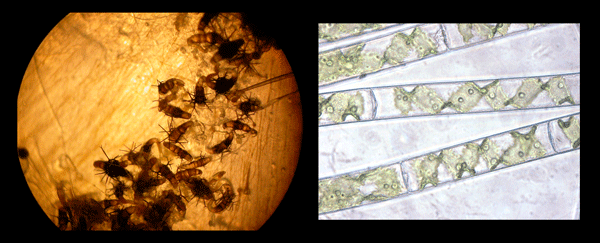 About the Microgarden Curator
Juliana Cho is the current Microgarden Curator as of 2013. She is part of the PMB Teaching Lab Support Staff.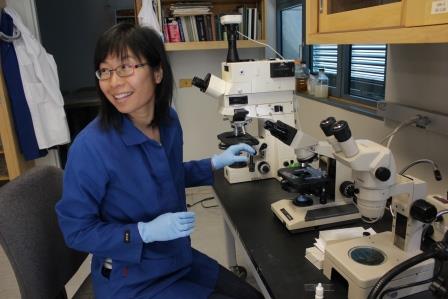 Ph.D., Plant Biology, University of California at Berkeley.
B.S., Genetics and Plant Biology, University of California at Berkeley.
About the Teaching Lab
The College of Natural Resources Teaching Lab provides instructional support services for courses offered in the Genetics and Plant Biology Teaching Building for the following departments:
The PMB Teaching Lab staff assist in the planning, course development, purchasing, and set-up of courses through out the academic year. The Microgarden is part of the Teaching Lab.