The Plant Gene Expression Center is a unique collaboration between Plant & Microbial Biology and the US Department of Agriculture.
The Center conducts fundamental research in plant molecular biology. Principal Investigators are elucidating the signal transduction pathways responsible for the perception of environmental and cellular cues. Research programs include disease resistance, light perception, the circadian clock, vegetative growth, and reproduction. Essential genes and the networks within which they operate are elucidated using molecular, genetic and biochemical approaches
PGEC researchers are members of the PMB department and research opportunities are available in PGEC labs for graduate and undergraduate students.
Research Interests
Barbara Baker - Disease resistance and potato genomics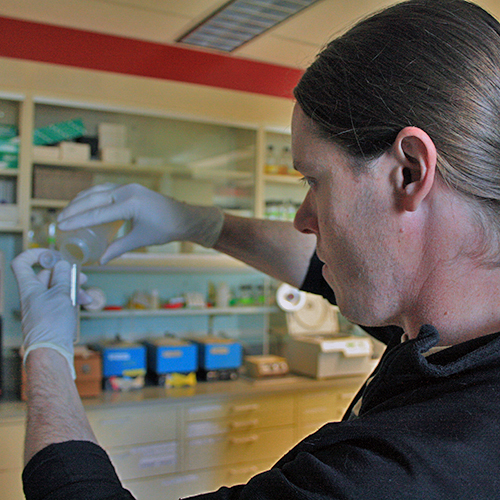 Jennifer Fletcher - Arabidopsis shoot meristem development
Sarah Hake - Genetic analysis of growth and development
Frank Harmon - Molecular mechanism of plant circadian clocks
Jennifer D. Lewis - Innate immunity in plants
Sheila McCormick - The wonderful world of plant reproduction
Peter Quail - Light perception
PGEC Directory
pgec.berkeley.edu/multilab-directory
Location
The PGEC is located at 800 Buchanan St., Albany CA, 94710, in the USDA building: pgec.berkeley.edu/directions
PGEC Seminars / Calendar