Cooperative Extension
In addition to maintaining a busy research lab, Dr. Peggy G. Lemaux is involved in outreach efforts for the public, legislators, media, food professionals, teachers and K-14 audiences on issues relating to plants, agriculture, food production and the impact of genetic technologies on crops and foods. Her outreach program encompasses a wide variety of efforts.
Public Presentations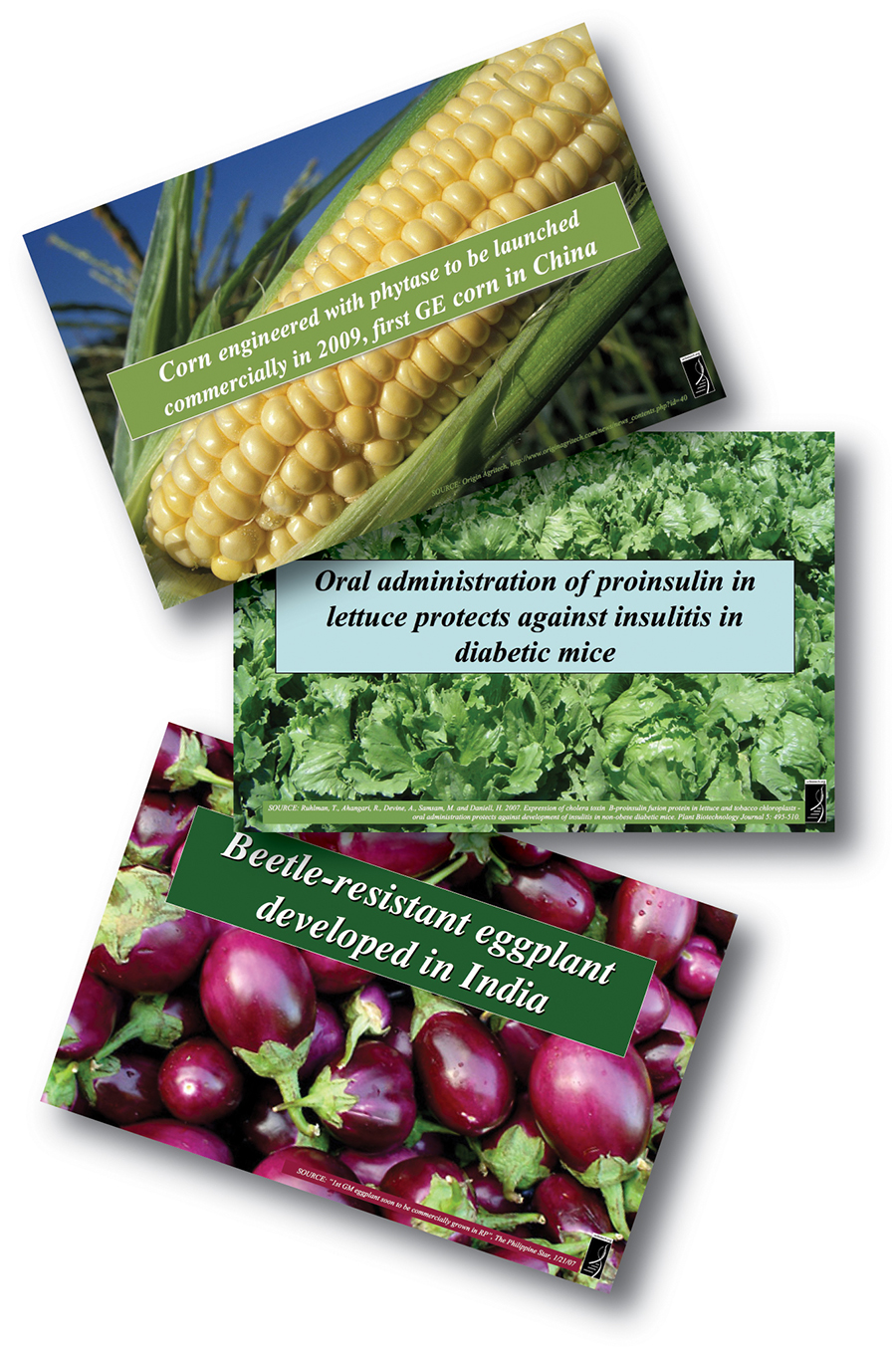 For over twenty years, Lemaux has given many speaking engagements and performed numerous public education programs. She is sought out as an expert on agriculture and the impact of genetic technologies on crops and foods.
She maintains a website, ucbiotech.org, devoted to educational resources focused broadly on issues related to agriculture, crops, animals, foods and the technologies used to improve them. The site includes links to her presentations which can be downloaded for others to use as an educational resource, as well as an expansive slide archive, organized by topic.
Science Communication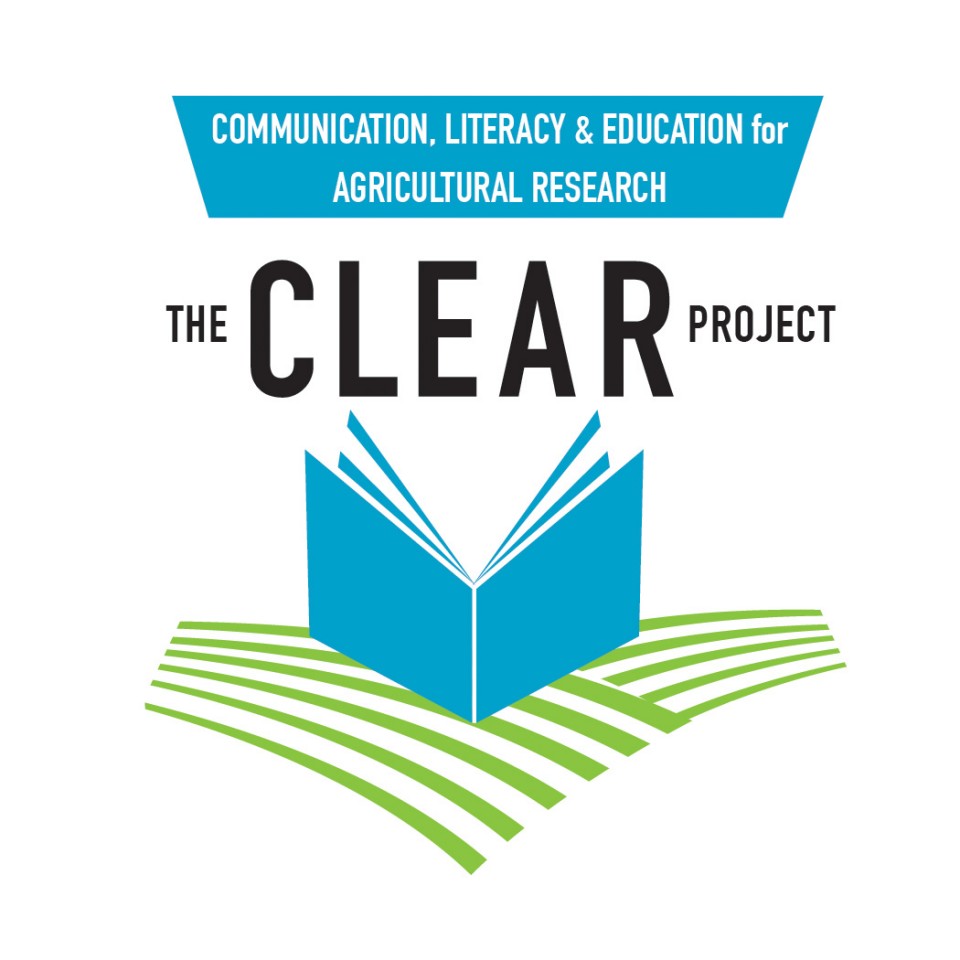 Last year Lemaux started, with UC Davis and UC San Diego, the CLEAR (Communication, Literacy and Education for Agricultural Research) program. It is a UC Office of the President Global Food Institute-sponsored effort aimed at training undergrad and grad students and postdocs to improve their communication skills with regard to fact-based information on agriculture and food. CLEAR participants practice their skills by speaking in public forums, sponsoring roundtable discussions, writing pieces for the media and blogs and creating informational videos.
Educational Resources

Lemaux and her long-time assistant, Barbara Alonso, have developed various educational resources on food and agriculture that are disseminated to professionals, the media and consumers. These resources include the following.
Afterschool curricula: 4-H/afterschool curricula covering topics from plant diversity to genetics. DNA for Dinner, Backyard Mystery and All in the Touch are available for complimentary doownload for free! Primarily for middle school but some of activities can be modified for other ages.
Games: Educational games for all ages to help make connections between seeds, plants and foods include "Who's In Your Family", "Dirt to Dinner" and "Who's the Culprit". Cover topics from food families, plants to foods and microbes involved in diseases. For enhancing observational and communication skills. Suitable for K to gray.
Displays: Three colorful, tactile displays available on loan for free: Biotech and Foods, Genetics and Diversity and Biotechnology for Sustainability with companion educational cards. Suitable for K to gray.
Cards and Handouts: Easy to use group activities to be used alone or with educational displays. Cards and activities available in Spanish, too! Suitable 
for K-6+
Teaching Tools: Cards and teacher handouts accompany displays  - in both English and Spanish. GENEie juice bar with accompanying video makes DNA extraction from food easy. Suitable for K-6+
In addition to making these resources available online, she and Alonso meet with teachers and afterschool facilitators at various meetings through the state to personally demonstrate how these materials can be used with their students.
Crop-Specific Outreach
At the national level, Lemaux has served as the lead PI in charge of extension and education for the USDA CSREES Rice CAP (Coordinated Agricultural Project) and Barley CAP and was on the Advisory Boards for Wheat CAP and Conifer CAP also related to their education and outreach efforts.
Recently she and Alonso are involved with two USDA-funded projects to educate growers, end-users and non-agricultural citrus owners on the research and the methods behind the research being conducted to protect citrus from damage caused by a microbe responsible for Huanglongbing or greening disease.
The Millet Project (http://themilletproject.org/), a group of PMB researchers, launched a campaign to grow, cultivate and market millet, a nutritious, gluten-free grain, higher in protein and micronutrients and lower in water needs than corn and rice. Funded by the Berkeley Food Institute (http://food.berkeley.edu/) and the UCB CLEAR project (http://clear-project.org/), the project engaged growers in six CA locations to cultivate four millet varieties and hosted a Gill tract event to introduce the community to millet through field tours and foods made from millet.
Media Resource
Quite frequently, writers and reporters seek Lemaux out as an expert to provide information and expert opinions on various topics relating to food, agriculture and genetic technologies used to modify crops and foods – from food safety to intellectual property, from environmental concerns to farming practices, from labeling to organic practices. Because our society's attitudes are increasingly shaped by what is read and heard, this activity has become one of her most important efforts.