The department hosts a number of seminars throughout the year, offering talks on current research by national and international visitors, faculty, students and post docs.
 
In addition, we feature five
Endowed Lectures
annually: Kustu, Arnon, Buchanan, Taylor-White and Tsujimoto.
Please go to the links below for the schedule and information about each seminar.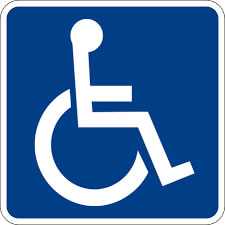 All events are ADA accessible. For disability accommodation requests and information, please contact Disability Access Services by phone at 510.643.6456 (voice) or 510.642.6376 (TTY) or by email at
accessibility@berkeley.edu
.
Spring 2017
All seminars take place in 101 Barker Hall from noon to 1 pm.
(M) = Micro
(P) = Plant
Date

Speaker

Host

2/8 (M)

Kustu Endowed Lecture

Mary Lidstrom | University of Washington
"Lanthanides: drivers of one-carbon cycling and more?"
Reception to follow in 338 Koshland

Kustu Committee

2/15 (P)

Philip Benfey | Duke University
"Underground signaling networks"

Daniel Zilberman

2/22 (P)

Magdalena Bezanilla | University of Massachusetts at Amherst
"Actin and microtubule crosstalk impact cell patterning and development"

Daniel Zilberman

3/1 (P)

Arnon Endowed Lecture

Arthur Grossman | Carnegie Institution for Science, Stanford University
"From the Evolution of an Organelle to Photosynthetic Function"
Reception to follow in 338 Koshland

Arnon Committee

3/8 (M)

Taylor-White Endowed Lecture

Paola Bonfante | University of Torino
"Crossing the kingdoms: Plants, Arbuscular Mycorrhizal Fungi and Endobacteria"
Reception to follow in 338 Koshland

Taylor-White Committee
3/22 (M)

Thomas Richards | University of Exeter
"When is a fungus not a fungus?"

John Taylor
4/5 (M)

Christina Warinner | University of Oklahoma
"The ancestral human microbiome: the evolution and ecology of our microbial self"

Arash Komeili
4/12 (P)

Jen Sheen | Harvard Medical School
"Probing Hidden Genetics in Dynamic Signaling Networks"

Daniel Zilberman
4/19 (M)

Seemay Chou | University of California, San Francisco
"From bacteria to ticks: lessons in antimicrobial defense"

Louise Glass
4/26 (P)

Christine Queitsch  | University of Washington
"Plant gene regulation and complex traits genetics"

Barbara Baker
Plant Gene Expression Center (PGEC) Seminars
The Plant Gene Expression Center hosts seminars throughout the year. The schedule can be found at the PGEC website.
Other Seminars on Campus