The department hosts a number of seminars throughout the year, offering talks on current research by national and international visitors, faculty, students and post docs.
 
In addition, we feature five
Endowed Lectures
annually: Kustu, Arnon, Buchanan, Taylor-White and Tsujimoto.
Please go to the links below for the schedule and information about each seminar.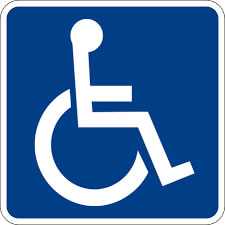 All events are ADA accessible. For disability accommodation requests and information, please contact Disability Access Services by phone at 510.643.6456 (voice) or 510.642.6376 (TTY) or by email at
accessibility@berkeley.edu
.
Plant Gene Expression Center (PGEC) Seminars
The Plant Gene Expression Center hosts seminars throughout the year. The schedule can be found at the PGEC website.
Other Seminars on Campus
Spring 2018
All seminars take place in 101 Barker Hall from noon to 1 pm.
(M) = Micro
(P) = Plant
Spring Seminar Poster
Date

Speaker

Host

1.24 (P)

Zack Zheng-Hui He | San Francisco State University
"Regulation of vitamin 6 homeostasis"

Ben Blackman

1/31 (M)

Michael Desai | Harvard University
"Evolution in rapidly adapting populations"

Rachel Brem

2.07 (M)

CANCELLED - Amy Gladfelter | University of North Carolina
"RNA structure encodes specificity in intracellular phase transitions"


N. Louise Glass

2.14 (P)
Leonore Reiser & Lisa Harper | Phoenix Bioinformatics, AgBioData Consortium
"Publishing for posterity: How to make your published data more visible, accessible and reusable"

Mike Freeling

2.21 (M)

Alisha Quandt | University of Michigan
"Life on the inside: the evolutionary consequences of intracellular parasitism in cryptic Fungi"

Tom Bruns

2.28 (P)
Peter Dodds | Commonwealth Scientific and Industrial Research Organisation
"Harnessing plant immune receptors for resistance to wheat stem rust"

Jennifer Lewis

3.07

Arnon Endowed Lecture

Toshiharu Hase | Osaka University
"Ferredoxin-protein interactions in energy transduction in Photosynthesis"
Reception to Follow in 338 Koshland

Tasios Melis and Arnon Committee
3.14

Taylor-White Endowed Lecture

Nancy Keller | University of Wisconsin - Madison
"Chemical Intelligence of Fungi"
Reception to Follow in 338 Koshland

John Taylor and Tom Bruns
3.21 (M)
Jade Wang | University of Wisconsin - Madison
"The critical roles of (p)ppGpp in Gram positive bacteria"

Arash Komeili

4.04 (P)
Bassem Al-Sady | University of California San Francisco
"What makes heterochromatin epigenetic? Lessons from a single cell spreading sensor"

Peter Quail

4.11 (M)
Cameron Currie | University of Wisconsin - Madison
"Ants, agriculture, and antibiotics"

Matt Traxler

4.18 (P)
Tom Juenger | University of Texas at Austin
"The genetics and genomics of local adaptation in perennial grasses"

Ben Blackman

4.25 (M)
Peter Chien | University of Massachusetts, Amherst
"Regulated protein degradation in bacterial growth and stress response"

Kathleen Ryan

5.02 (P)
Hong Ma | Fudan University and Penn State
"Mechanisms for target specificity in transcriptional regulation controlling Arabidopsis anther development"
Steven Brenner
Fall 2018