The mission of the Peer Advising Group is to create a comfortable community to discuss and address concerns of first and second year PMB graduate students.
We provide ongoing advice as students navigate common and unique issues faced in the transition to graduate school. We facilitate connections with senior PMB graduate students and provide access to the myriad of campus and community resources to help new students face and resolve their concerns in a confidential and personalized manner.
Structure
Structure
The Peer Advising Group currently consists of eight graduate students representing both plant biology and microbiology doctoral programs. The current students are:
Bailey Bonet 3rd Year MB
Tyler Helmann 4th Year PB
Kris Kennedy 2nd Year MB
Carly Grant 5th Year MB
Emma Kovak 4th Year PB
Monika Fischer 5th Year MB
Gordon Pherribo 2nd Year MB
Johan Jaenisch 3rd Year PB

MB=microbiology; PB-plant biology
The group is advised and coordinated by Professors Shauna Somerville and Pat Zambryski, and Graduate Adviser Rocio Sanchez.
The Graduate Student Peer Advising Group is not a replacement for faculty or staff advising, but rather a supplement. While it is important for a student to have a faculty mentor and staff adviser to provide guidance throughout the educational experience and doctoral training, peers can contribute to student success in ways that complement faculty/staff advising services.
The advantages of utilizing peer advising as a component in academic advising models include flexibility in delivery methods, peer-to-peer interaction and development of peer advisers. Peers may be better equipped to address certain aspects of advising than faculty mentors or staff members who serve as advisers. Peer advisers view the institution through a different lens than do faculty/staff and are more familiar with the graduate student experience. Likewise, peers can better relate to students' concerns, because they likely went through the same experiences. Because of their ability to relate, peer advisers can form personal connections with other students and facilitate peer interactions.
Confidentiality
First and second year graduate students will be encouraged to approach the graduate student peer advising group with any issues they would like to discuss. For some concerns, students may feel most comfortable when discussions with Peer Advisers remain confidential and such discussions are welcome. The Peer Advisers have received training in mentoring from Counseling and Psychological Services and are respectful of student confidentiality. However, there may be occasions when a problem arises that the peer adviser is not equipped to deal with. On these occasions, the peer adviser should discuss options with the student, for example, consulting someone inside or outside of the department for additional advice. It is up to the student to decide if it's OK for the peer adviser to share any identifying or situational information with any person being consulted.
Peer advisers should feel free to describe situations (in a general manner in order to get advice) to:
Head graduate advisers
Staff in the PMB Graduate Office
University Health Services
Other peer advisers
Head graduate advisers and staff in the PMB Graduate Office and/or University Health Services are here to support all students, including peer advisers. Peer advisers have a responsibility to report any information regarding potential harm to a student or potential harm to others by a student. If a student talks about harm to self or others the peer adviser should consult with Professors Somerville or Zambryski, or Rocio Sanchez in the PMB Graduate Office. If the danger appears imminent, the peer adviser may consult first with Counseling and Psychological Services. 
Benefits and Roles for Peer Advisers
Benefits
Develop valuable communication skills and confidence speaking in front of others
Peer advisers develop skills such as leadership, time management, and organization
Be recognized as a student leader and positive role model
Gain a greater understanding of PMB and University-wide policies
Serve as a vital resource to your peers and enrich the lives' of others
Enhance your resume and develop important professional skills
Roles
Engage in PMB recruitment and retention programs
Provide information about PMB and university requirements, policies, and procedures
Make referrals to a wide cariety of campus services and resources
Provide general information about career services and career options
Participate or lead workshops in PMB
Participate in PMB Orientation Day and Department and/or GGM (Graduate Group in Microbiology) retreat
Respond to student emails
Liaise with PMB, GGM or other campus student groups and departmental committee representatives
Commit to one or two years of peer advising
Contact Us
Peer advisers are available via email and in-person. To contact a peer adviser please send an email to any of the peer advisers listed below. We will get back to you right away.


Bailey Bonet

3rd year, Microbiology, Traxler Lab
bbonet@berkeley.edu
I study specialized metabolite production in the soil dwelling, filamentous bacteria Streptomyces. I'm particularly interested in how specialized metabolism is regulated during interspecies interactions and what role the metabolites play in mediating these interactions.
Outside of lab I like to get outdoors and go hiking, picnicking, camping, biking, and flying kites. I also like to cook, go beer tasting, and play with puppies!
During my first year I had a great time bonding with my cohort, exploring the bay area, and getting to know Berkeley and all its quirks. Balancing classes, research, and a social life was definitely challenging, but having support from the peer mentors and from my cohort really helped! Talking about imposter syndrome and learning that everyone feels it at some point in grad school was important for me to deal with those feelings. I want to assist new students during their acclimation to grad school and build a supportive environment in PMB.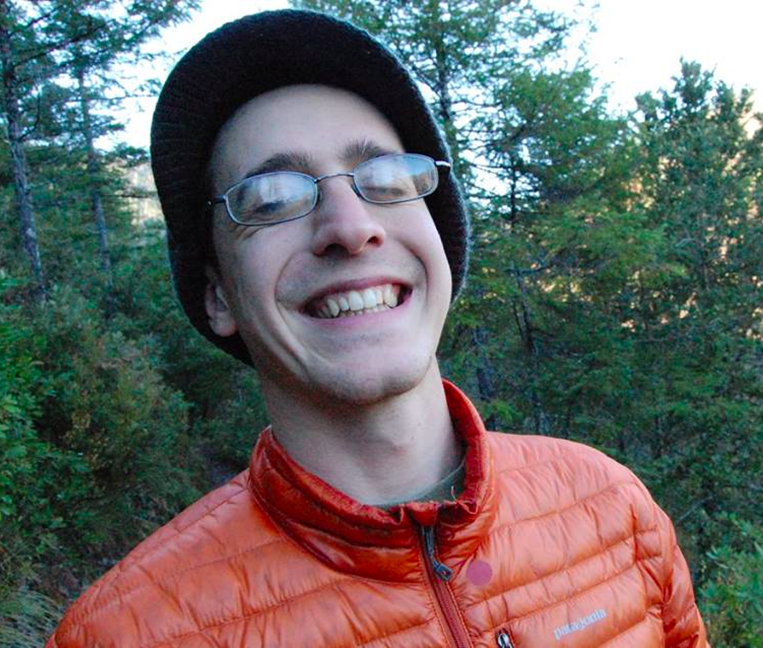 Tyler Helmann
4th year, Plant Biology, Lindow Lab
thelmann@berkeley.edu
I'm interested in plant-microbe interactions and the ecology of plant pathogens. Plants produce a variety of metabolites with antimicrobial activity, and plant colonizers must be able to to tolerate these compounds. I study bacterial efflux transporters in this context.
Outside of lab, I enjoy being outside! Skiing, camping, kayaking, and running. I also love exploring new music venues around the bay.
The first year can definitely be stressful at times, but it's also full of great opportunities to try something new. I had a tough time transitioning to life on a new coast, leaving friends and family behind, and really came to appreciate the help and support from older students. I'm here to support new students in any way I can.
Gordon Pherribo
2nd year, Microbiology, Taga Lab
gpherribo@berkeley.edu
Microbial communities are largely shaped by the types of members in the community and how they interact. I am interested in better understanding microbial community composition and population dynamics from a nutrient sharing perspective. I am currently investigating the role of bacteriophage as a potential mechanism for nutrient sharing within these complex communities.

Outside of the lab I enjoy reading, listening to music, watching choreography videos on YouTube, eating with friends, forgetting the lyrics to songs, and taking advantage of the variety of dance classes offered in the Berkeley and Oakland area. Most of my service interests involve promoting science education and graduate student wellness.

Graduate school can take both a physical and emotional toll on us, and I want to help other students find and build supportive communities (on or off campus) to stay balanced.
Carly Grant
5th Year, Microbiology, Komeili Lab
I work in the Komeili lab, where most researchers study the development of a bacterial organelle called the magnetosome. I study the ferrosome: a microbial organelle that forms in some magnetotactic bacteria and many non-magnetotactic bacteria.
On my weekends, I enjoy being outdoors: skiing, hiking, biking, running, and wandering. I'm also involved in organizing the Micro Student Symposium, which is an awesome event that requires a lot of hard work and time outside of lab.
Grad school is stressful. One thing that helped me the most with my stress was discovering that most of my peers were experiencing the same stress and feelings of being an "imposter".
Johan Jaenisch
3rd Year, Plant Biology, Wildermuth Lab
I work with powdery mildew, a fungal pest that cannot live apart from its plant host. By looking at the effects of the fungal infection on the host plant, we've learned that it requires specific energy-rich nutrients to grow healthy spores that do not normally accumulate in leaves. My goal is to understand how the plant metabolism is manipulated by the fungus to prioritize making these tasty compounds so that it can reproduce more quickly!

When I'm not in the lab, I'm trying to overcome my fear of heights at the tops of climbing routes, exploring California, trying to fit more sports into my schedule, and lounging with my mini-tiger Jonesy, who has the same birthday as I do.

I am part of the peer mentoring program because during my first year I was naked and afraid - no wait, that's a show. But I was like a newborn in the sense that I had no idea how to begin making decisions that would determine the route of my or how to balance my life outside of school with the work that I saw piling up in lab. I want to provide support to anyone dealing with the first year, as well as remind you that grad school is a unique challenge that requires working hard while also taking care of yourself too!
Emma Kovak
4th Year, Plant Biology, Harmon Lab
I'm interested in the plant circadian clock and its role in metabolism. I study this in maize: a beautiful, underappreciated model crop.
I love riding my bike, hiking, backpacking, cooking, reading, and singing with the Lesbian/Gay Chorus of San Francisco, and talking through life problems with friends; I'm currently looking for a new activity to replace rock climbing.
During my first year I struggled especially with time management and deciding how much work was enough. I've reached a much most sustainable work/life balance, but it takes constant upkeep. I'm excited to help new students through similar or totally different issues!
Kris Kennedy
2nd Year, Microbiology, Taga Lab
I joined PMB to study how microbial communities are shaped by interspecies interactions such as competition, cooperation and cheating. I recently joined the Taga Lab to examine how bacterial communities divide the labor of producing expensive public goods such as corrinoid cofactors.

I have strong interests in student diversity, wellness, and campus inclusivity. On the weekends, you can typically find me eating food, occasionally with friends. I practice karate (badly) and I like riding my bicycle around the East Bay, occasionally with friends. I also enjoy video games, board games and card games when I get the chance.

First year can be tough, especially if you've been out of school for a long while. My biggest challenges were (are) striking the right work/life balance and being self-compassionate. As a peer mentor, I want to support my classmates by being a good listener and exchanging experiences with successes, failures and everything in between.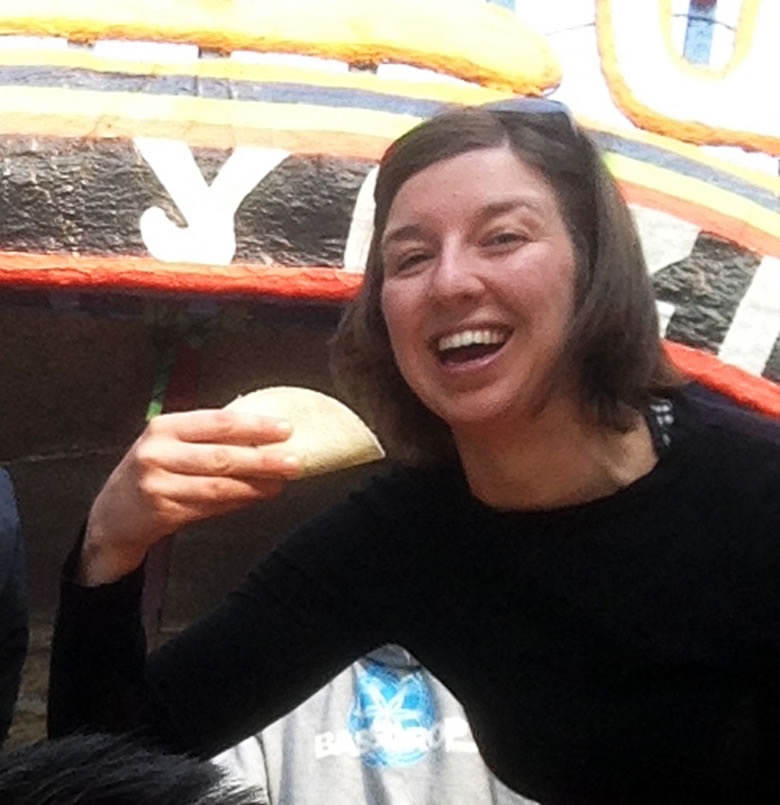 Monika Fischer
5th Year, Microbiology, Glass Lab
I study cell-to-cell communication and chemotropism between genetically identical cells of the filamentous fungus, Neurospora crassa. I initially fell in love with fungi through mushroom hunting, and a brief stint working on a farm where I learned about the importance of mycorrhizal fungi and other beneficial microbes in the soil. I hope to build a career studying the mechanisms of fungal communication!
Outside of lab, I work in my backyard garden and cook the things I grow or buy at the incredible year-round farmers markets. I also enjoy exploring the restaurants that make this area one of the culinary epicenters of the world. I love to climb steep hills on my bike and go for hikes. I do silly dances with my labmates, go out dancing to bass-heavy music, take classes to learn new styles of dance (lately I've been obsessed with traditional dances from Guinea), and occasionally I fire dance with the PMB Fire Troupe.
I love people, and the small community that we have in PMB is deeply important to me. I chose to be a peer mentor to nurture this sense of community and to help make sure that the first years have a totally awesome first year!