Project Scientist | Bruns and Taylor Lab
Ph.D. Biology  Stanford University, 2011                                                                                                     B.S.   Biology  Georgetown University, 2003
I joined the Taylor lab in February of 2004 as a Staff Research Associate. In August 2005 I pursued a PhD in Biology at Stanford, which I received in March 2011. There I studied the interplay between instraspecific diversity and species interactions in communities. I have since returned to Berkeley in March 2011 as post doctoral fellow in the Bruns and Taylor labs and am currently a Project Scientist within the Department of Plant & Microbial Biology.
Significant gaps exist in our understanding of microbial sources and dynamics in buildings, which present a unique ecological setting of importance for human health. As part of the Berkeley Indoor Microbial Ecology Research Consortium, I am part of an interdisciplinary group of biologists, engineers, and chemists aiming to understand the sources, factors and processes involved with assembly of microbial communities in the indoor environment, while developing new methods for dissecting these communities. 
Full citation list can be found on Google Scholar
Adams, R.I., Bateman, A.C., Bik, H.M., and Meadow, J.F. Microbiota of the indoor environment: a meta-analysis, Microbiome. 3(49):1-18*
Waring, B.G., Adams, R.I., Branco, S., and Powers, J.S. 2015. Scale-dependent variation in nitrogen cycling and soil fungal communities along gradients of forest composition and age in regenerating tropical dry forests, New Phytologist, DOI: 10.1111/nph.13654 
Adams, R.I., Bhangar, S., Pasut, W., Arens, E.A., Taylor, J., Nazaroff, W.W. and Bruns, T.D. 2015. Chamber bioaerosol study: Outdoor air and human occupants as sources of indoor airborne microbes, PLoS ONE 10(5): e0128022. doi:10.1371/journal.pone.0128022*
Bhangar, S., Adams, R.I., Pasut, W., Huffman, J.A., Arens, E.A., Taylor, J.W., Bruns, T.D. and Nazaroff, W.W. 2015. Chamber bioaerosol study: Human emissions of size-resolved fluorescent biological aerosol particles, Indoor Air, doi: 10.1111/ina.12195* 
Martin, L. J., R. I. Adams, et al. 2015. Evolution in the Indoor Biome. Trends in Ecology & Evolution (TREE), 30(4):223-232 
Adams R.I., Miletto M., Lindow, S.E., Taylor J.W., Bruns T.D. in press. Airborne bacterial communities in residences: similarities and differences with fungi. PLoS ONE 9(3): e91283* 
Adams R.I., Miletto M., Taylor J.W., Bruns T.D. 2013. The diversity and distribution of fungi on residential surfaces. PLoS ONE 8: e78866.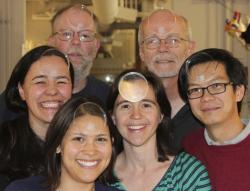 Adams R.I., Amend A.S., Taylor J.W, Bruns T.D. 2013. A unique signal distorts the perception of species richness and composition in high-throughput sequencing surveys of microbial communities: a case study of fungi in indoor dust. Microbial Ecology 66: 735-741.
Adams R.I., Miletto M., Taylor J.W., Bruns T.D. 2013. Dispersal in microbes: Fungi in indoor air are dominated by outdoor air and show dispersal limitation at short distances. ISME Journal 7: 1262-1273.
Adams R.I., Hadly E.A. 2013. Genetic diversity within vertebrate species is greater at lower latitudes. Evolutionary Ecology 27: 133-143.
Adams, R. I., S. Goldberry, T. G. Whitham, M. S. Zinkgraf, & R. Dirzo. 2011. Hybridization among dominant tree species correlates positively with understory plant diversity. American Journal of Botany 98: 1623-1632.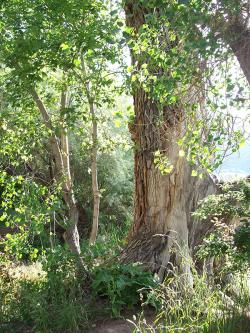 Adams, R. I. & M. Vellend. 2011. Species diversity of grasses promotes genotypic diversity of clover populations in simulated communities. Oikos 120: 1584-1594.
Pringle, E. G., R. I. Adams, E. Broadbent, P. E. Busby, C. I. Donatti, et al. 2011. Distinct leaf-train syndromes of evergreen and deciduous trees in a seasonally dry tropical forest. Biotropica 43: 299-308. 
Adams, R. I. & E. A. Hadly. 2010. High levels of gene flow in the California vole (Microtus californicus) are consistant across spatial scales. Western North American Naturalist 70: 296 - 311.
Pringle, A., R. I. Adams, H. B. Cross, & T. D. Bruns. 2009. The ectomycorrhizal fungus Amanita phalloides was introduced and is expanding its range on the west coast of North America. Molecular Ecology 18: 817-833.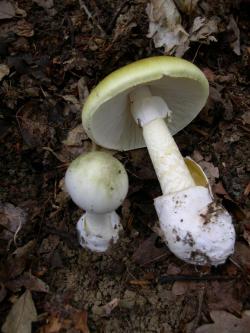 Erlend, A., J. P. Townsend, R. I. Adams, K. M. Nielsen, & J. W. Taylor. 2006. Population structure and gene evolution in Saccharomyces cerevisiae. FEMS Yeast Research 6: 702-715. 
Jacobson, D. J., J. R. Dettman, R. I. Adams, C. Boesi, S. Sultana, et al. 2006. New findings of Neurospora in Europe and comparisons of diversity in temperate climates on continental scales. Mycologia 98: 550-559.
Adams, R. I., H. E. Hallen, & A. Pringle. 2006. Using the incomplete genome of the ectomycorrhizal fungus Amanita bisporigera to identify molecular polymorphisms in the related Amanita phalloides. Molecular Ecology Notes  6: 218-220.