Welcome
The Department of Plant & Microbial Biology is committed to the University of California's mission of dedicated research and to providing a superior education in plant biology, microbiology and related life sciences.
We are a premier institution in the world for groundbreaking research and academic excellence in our field, and are strongly committed to developing and maintaining diverse and current programs, facilities and laboratories.
We stay abreast of fast-changing technology and developments, and integrate them into our programs and research. Our support and guidance to students is unparalleled. Our faculty is superb. We are committed to developing partnerships with other scientists and research institutions at UC Berkeley and around the world, collaborating on a wide array of scientific research projects. We share discoveries, provide support and continue our research in the spirit of academic excellence and the mission of advancing knowledge.
Academic Programs
Plant
In Plant Biology we focus on basic plant research and on the design of biotechnologies. We offer outstanding instruction to students and conduct research programs in all areas of plant biology includinging molecular, cellular, genetic, biochemical, physiological, developmental and structural biology as well as plant / microbe interactions.
Micro
Microbial Biology focuses on understanding the microbial world to comprehend the global ecosystem, evolution and diversity of life. Research in this field is moving at a rapid pace, and our faculty is constantly reviewing and updating its programs and endeavors. The faculty in this area pursues a variety of fundamental and applied research in the areas of microbial physiology and biochemistry, microbial development and genetics, microbial ecology and evolution, and host-microbe interactions. In addition, we manage the Graduate Group in Microbiology at UC Berkeley, which is a wide-reaching network of microbiologists on campus.
Links:
Connect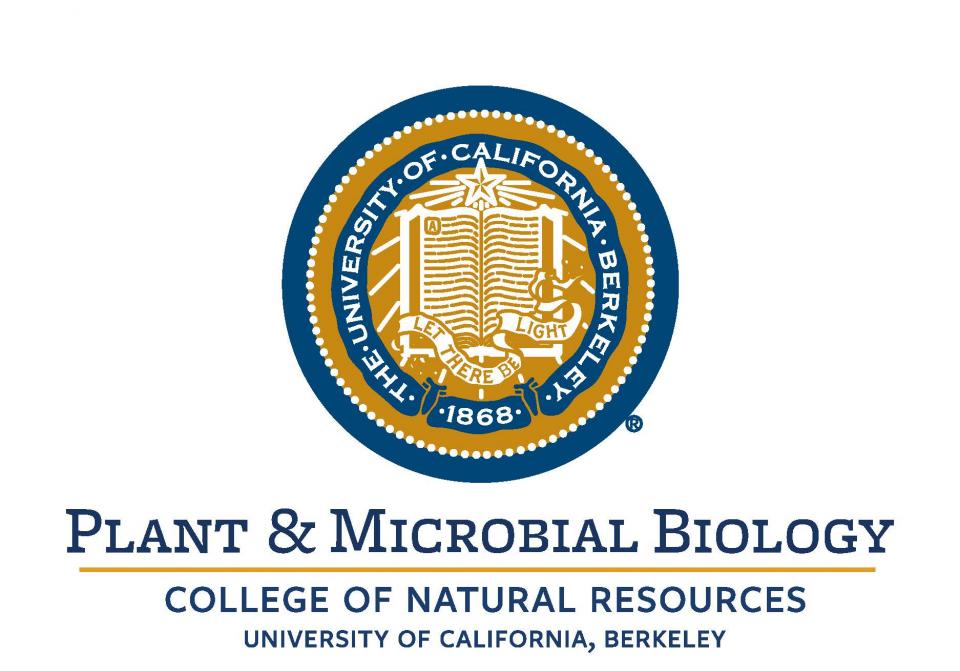 Please explore our site thoroughly. You will find complete and up-to-date information about our students, faculty, staff and programs. Suggestions are welcome.
Looking for something and can't find it? Please email us at pmbinfo@berkeley.edu or call (510) 642-9999.
Join our Newsletter Join the Department's newsletter and get all the latest information
News from UC Berkeley: newscenter.berkeley.edu
Podcasts, webcasts (many feature the Biological Sciences) and it's free: webcast.berkeley.edu
Follow us on Twitter: pmb_berkeley
Like us on Facebook: www.facebook.com/berkeleypmb
Diversity
We are proud to be part of a greater campus community that is a national leader for equity and inclusion.
UC Berkeley, the world's most prestigious public university, is committed to making a difference in the state of California, throughout the nation and the world. We believe that a diverse student body adds dimension and depth to the student experience.
At Berkeley, one of the most unique places in the world, diversity is much more than geography. It includes broad socioeconomic backgrounds, cultures, ages, religions and lifestyles.
At PMB, our faculty, students and staff regularly reach out to the community to advance our message of public service through research and teaching.

More information about Diversity in our programs and at UC Berkeley: pmb.berkeley.edu/diversity
Origins of the Department
Who We Are
The Department of Plant and Microbial Biology traces its origins to the reorganization of the biological science departments at Berkeley in the mid 1980s.  Chancellor Ira Michael Heyman, Vice Chancellor Roderic Park and Professor Daniel Koshland focused the initial reorganization of biology on departments within the College of Letters and Science.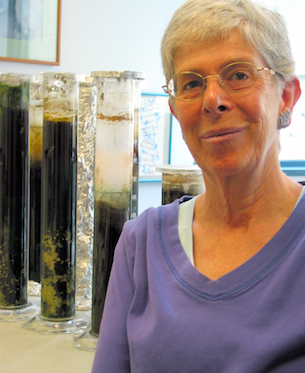 The Department of Plant Biology was formed under the leadership of Professor Richard Malkin in 1989 from a nucleus of faculty members from the departments of Botany, Cell Physiology, Entomology, Genetics and Plant Pathology, all of which were eventually dissolved. In the mid-1990s, under the aegis of Chancellor Chang-Lin Tien, Professor Sydney Govons Kustu founded the Division of Microbial Biology together with Professors Bob Buchanan and Wilhelm Gruissem.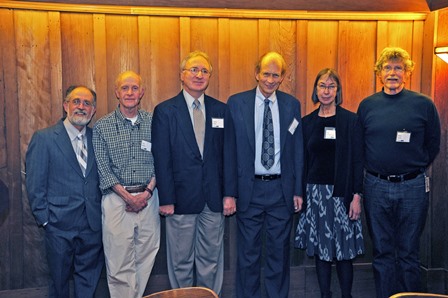 The addition of the Division of Microbial Biology and faculty from the reorganized College of Natural Resources created the modern Department of Plant and Microbial Biology, which continues to grow through recruitment.
The majority of the department's labs and administrative offices are located in Koshland Hall on the UC Berkeley campus. Koshland Hall is named after Daniel Edward Koshland, Jr., a biochemist whose lab made made major discoveries concerning protein phosphorylation in bacteria.