Plant & Microbiology Biology news and information can be found at this continually updated page: pmb.berkeley.edu/news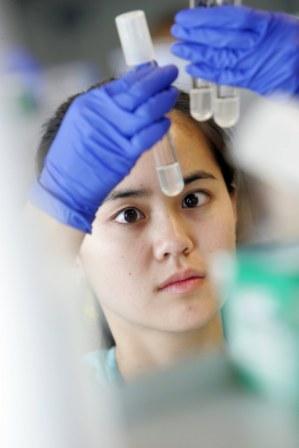 PMB events are listed on our calendar and most are open to the public: pmbcalendar.berkeley.edu
Please like our Facebook Page at https://www.facebook.com/berkeleypmb
The department actively promotes and broadcasts all of news of interest in our labs and about our faculty, students and staff.
Newsletter
Our twice-a-year newsletter comes out at the start of the Fall and Spring semesters. Articles include news of general interest, awards and campus news of interest to the department. 
Alumni, friends and colleagues are encouraged to keep in touch with the department. Please subscribe to our newsletter by sending an email to pmbdesk@berkeley.edu, and we'll add you to the list.
To submit an item for the newsletter please contact Theresa Ahearn at ahearnt@berkeley.edu or stop by 111 Koshland Hall.
Monthly News Flash
In addition to the larger newsletter mentioned above the department also sends out monthly news flashes which contain information of interest to the department.
Both of the above are opt-in newsletters. If at anytime you would like to be removed from the list please click on that option in the newsletter. The department will never share your email address with others.
College of Natural Resources and UC Berkeley News
College of Natural Resources news can be found at cnr.berkeley.edu, where a continuous stream of news and information about the College is available.
News and information about our other departments within the College can be found at:
are.berkeley.edu -- Agricultural & Resource Economics
nst.berkeley.edu -- Nutritional Science & Toxicology
espm.berkeley.edu -- Environmental Science & Policy Management
newscenter.berkeley.edu -- University of California, Berkeley -- campus news